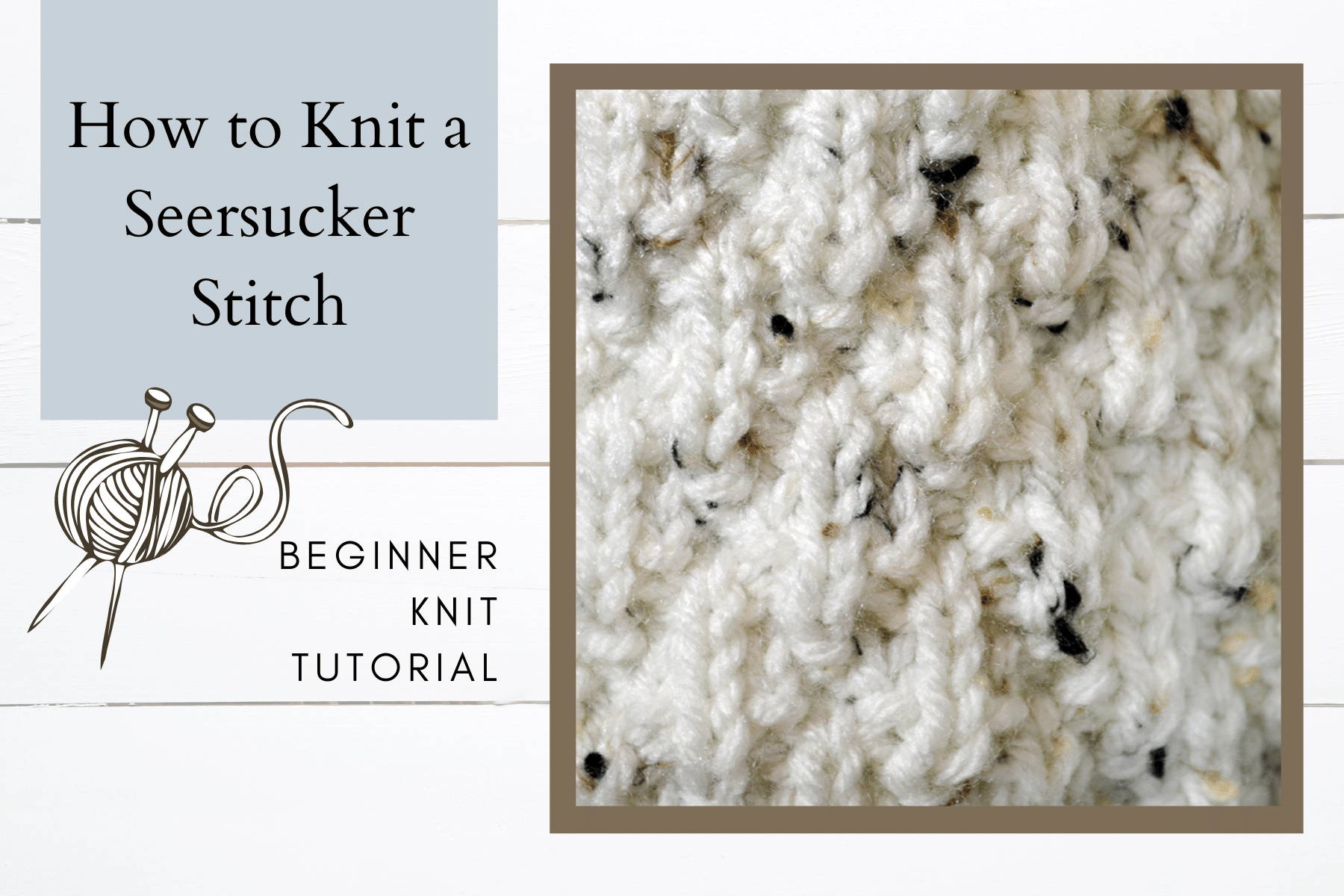 Lets learn how to knit a Seersucker Stitch! Seersucker generally refers to a thin puckered cotton fabric that is commonly striped or checkered. The fabric resembles smooth and rough stripes, that come from the weaving process. During this process threads bunch together and the fabric becomes slightly wrinkled in the process.
Looking at this beautiful texture you can see why this stitch is referred to as the Seersucker Stitch. You can see stitches puff and and the simple lines created from knit stitches resemble the bunching and striping found in the weaving process. It's a simple stitch combination and all you really need is to know how to cast on, how to knit, and how to purl. If you can do that, and love texture then, this is the stitch for you.
The Seersucker Stitch is worked over multiples of 4 but is best worked over at minimum 16 stitches but in this case, more stitches are better and across at least 16 rows to see the full effect. In the swatch shown below, we cast on 52 stitches with Mary Maxim Aran Irish Twist and knit 3 pattern repeats for a total of 24 rows. We wanted to make a large swatch so you could really see how the diamond pattern looked over many stitches. Take a look at our larger swatch in Aran Irish Twist below, we selected to show the larger swatch in the Irish Twist as it's a yarn choice for the Texture & Lace Sweater which we feature toward the end of this post.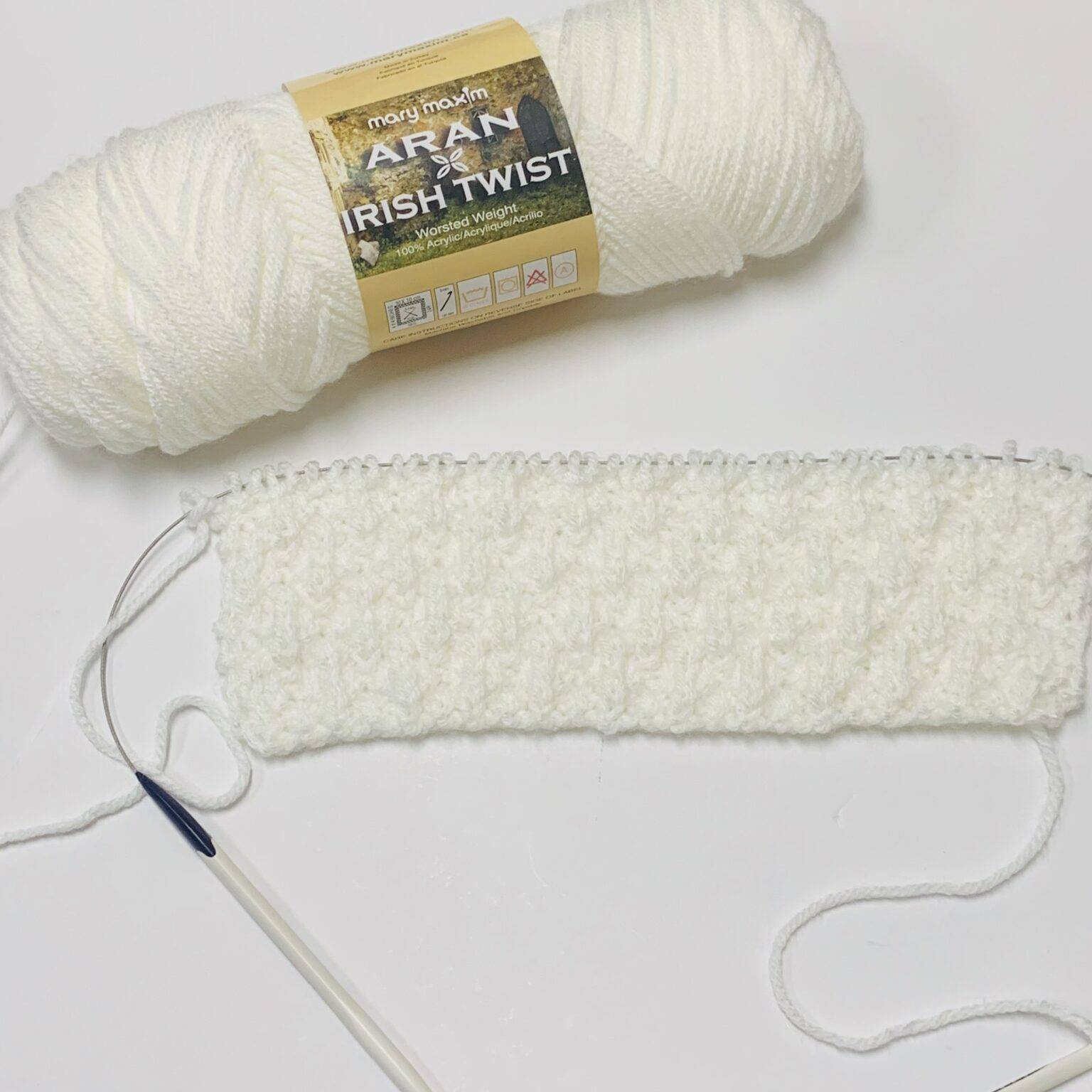 Seersucker Stitch Tutorial
For this step by step tutorial, we opted to use Mary Maxim Woodlands yarn in the color Moss. It's a gorgeous Alpaca Blend that is incredibly soft that makes us feel like spring is right around the corner. Take a look below where we cast 16 stitches onto our Prym needles. I like using these Prym Ergonomic Needles because of the easy to hold triangle shape and the rounded points that help prevent stitches from falling off of our needles. They took a little bit of time to adjust to, but now that I have worked several projects using these needles, I find myself picking these up over my Lykee driftwood needles or my trusted ceramic needles.
Cast on multiples of 4, we used the long tail cast on for 16 stitches.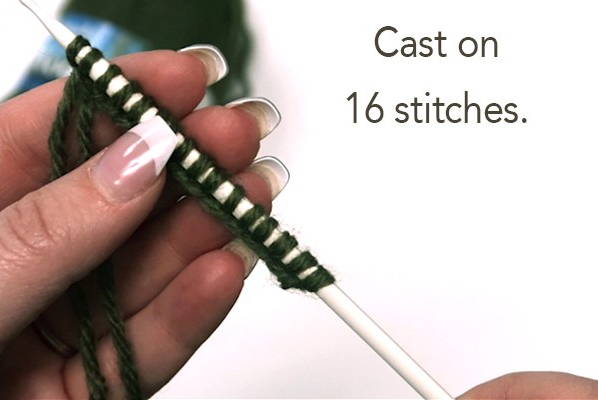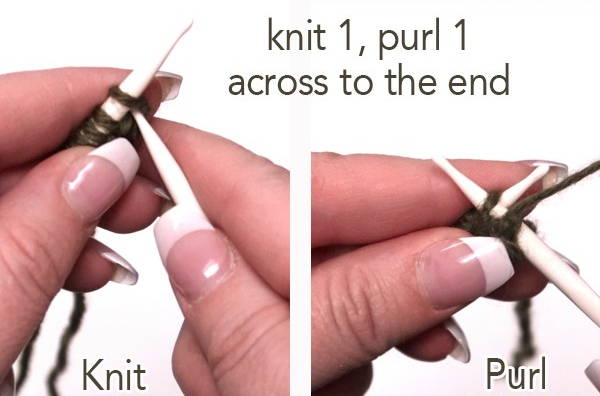 Row 1: K1, p1 repeat to the end
Row 2: K1, p1 repeat to the end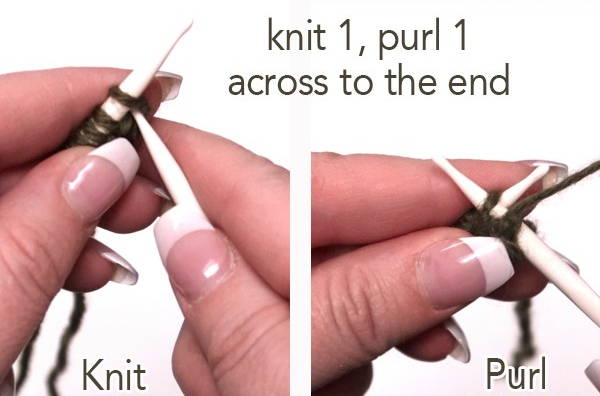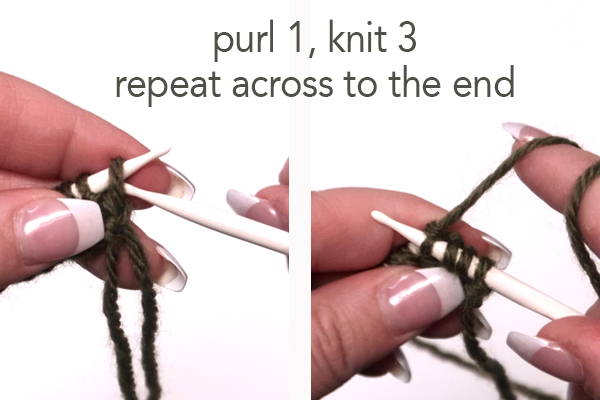 Row 3: P1, k3 repeat to the end
Row 4: P3, k1 repeat to the end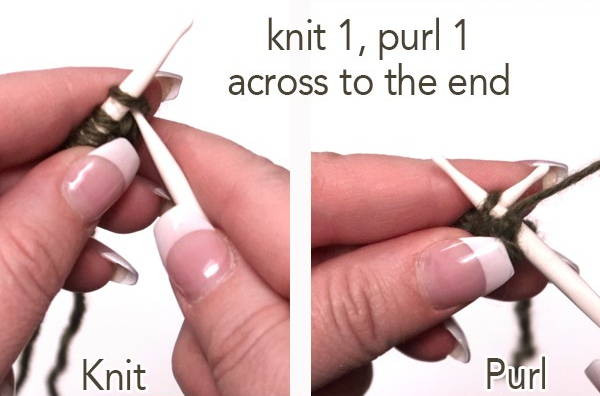 Row 5: K1, p1 repeat to the end
Row 6: K1, p1 repeat to the end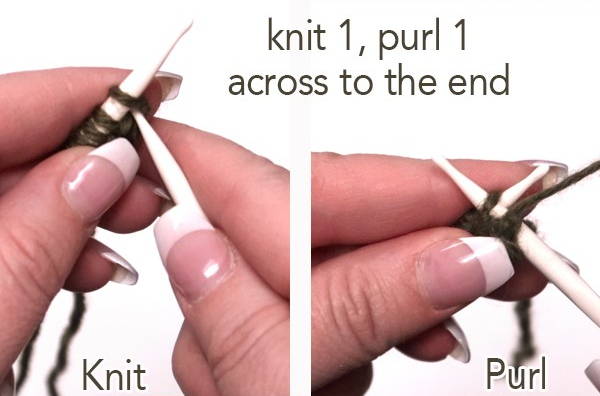 Row 7: K2, p1, k1 repeat to the end
Row 8: P1, k1, p2 repeat to the end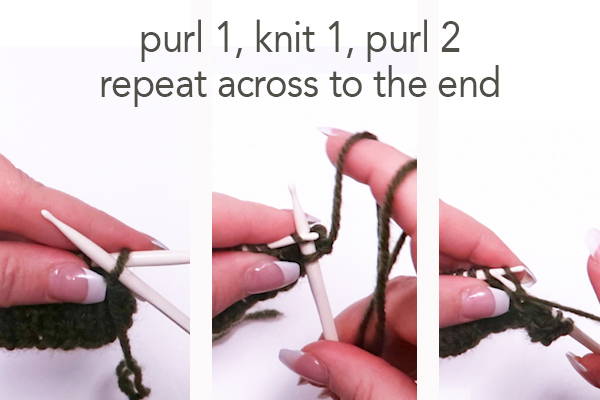 How to Knit the Seersucker Stitch Video Tutorial
Seersucker Stitch Sweater
The Seersucker Stitch Combo is used to give the fabric of the Texture & Lace Sweater it's character. After you get a chance to practice this stitch, maybe in a dishcloth or scarf, then try the Texture & Lace Sweater. This sweater was designed by one of Mary Maxim's expert designers and is a wonderful addition to your spring and summer wardrobe. The construction of the sweater and the sizing make it very forgiving in the drape, and the stretchiness of the stitches is very flattering. It's definitely on my "To Knit" list.
Product not found. Have you uploaded products to your store?
We have so many great things coming soon just like this stitch tutorial. Try our Vintage Christmas Stocking Knit Along! We also have more informative yarn guides, full of wonderful crafting ideas and incredible yarn.
Be sure to follow us on Social Media!
Happy Crafting!