Vintage Christmas Stockings
For over 60 years we have been thrilled to be a part of your Christmas Traditions generation after generation. No matter if it's because a favorite aunt always gifted a new stocking for every wedding or baby shower, or if it's from new crafters finding favorite patterns worn from decades of use we are so happy to be part of your traditions.
This month we are showing you step by step how to knit these iconic Mary Maxim Christmas Stockings. You can use our free pattern that will be posted on next weeks blog. Additionally, you can purchase a Mary Maxim Stocking kit that includes a pattern, graph, and all the yarn you need to complete two stockings, or you can purchase a downloadable pattern from Mary Maxim to knit from.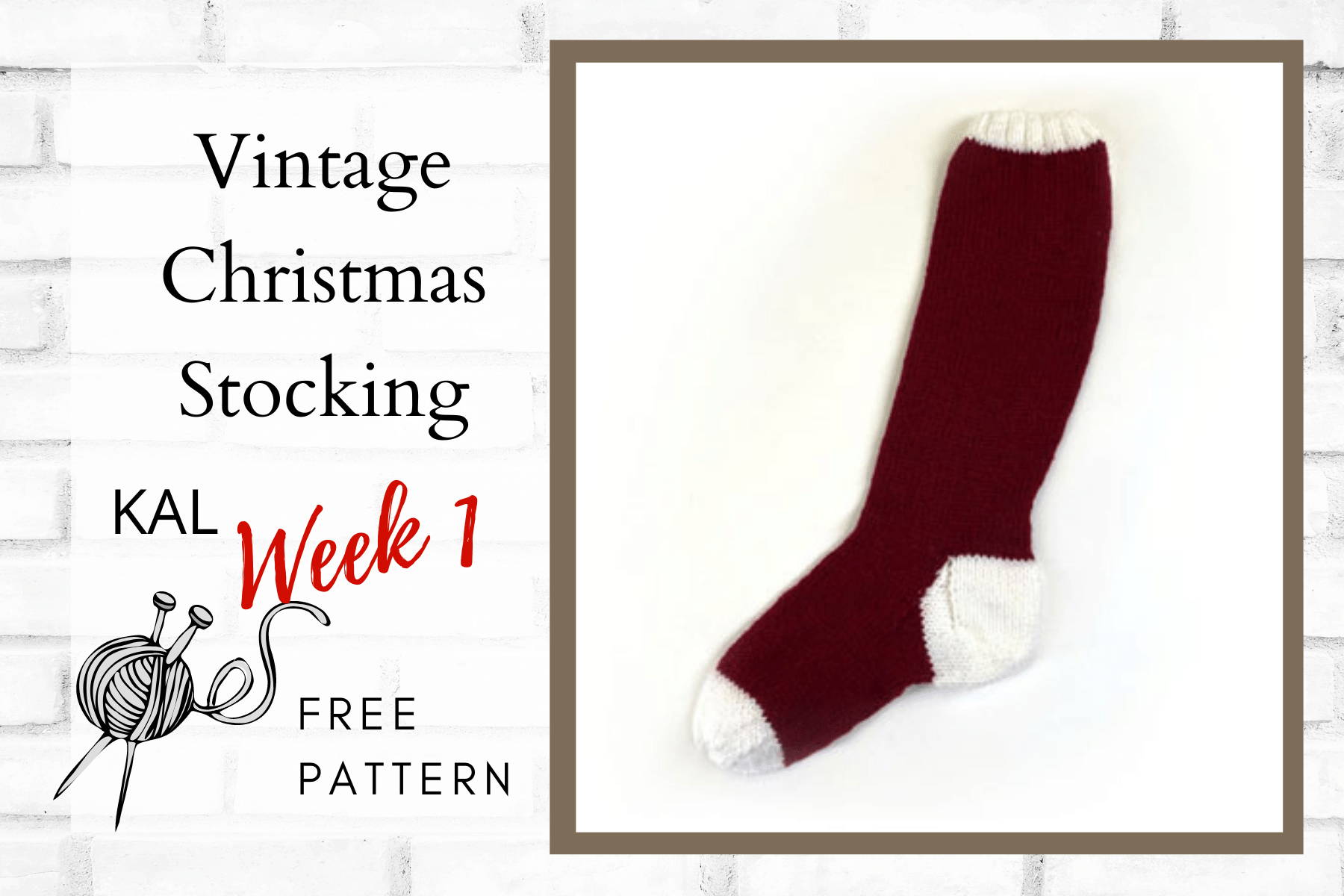 Product not found. Have you uploaded products to your store?
Free Knit Stocking Pattern
The FREE Knit Stockings Pattern is without a graph but follows the same decreases and stitch count. When finished, you'll have a classic red and white Christmas Stocking. To make the stocking as shown, you'll need one ball of Mary Maxim Starlette in White, one ball in Red Wine, and 1 pair of Size 8 (5.00mm) single pointed needles.
Mary Maxim Starlette Yarn
We opted to use a deeper red yarn color for this project, but Cardinal, Grass Green, and Deep Green are also wonderful choices for this project. If you want to add a bit of glitz to your project Mary Maxim Starlette Sparkle in Ruby, Emerald, and Christmas are also fantastic choices! The best part about knitting your own Christmas Stocking is that you can customize your project to match your decor. Keep in mind you'll use almost all of your Main Color when knitting this stocking but only a bit of your contrasting color, so make sure you order accordingly if you plan to knit several stockings.
Be sure to follow us on Social Media!
Happy Crafting!