You have your yarn, you have your needles, now what? It's time to cast on. The cast-on places a foundation row on your needles. There are so many different cast-on methods that vary so much we cannot possibly explain them all. Some cast on methods serve functionality roles like the Cable Cast On, which creates a firm edge for stretchy ribbing, and the Provisional Cast On, which is wonderful for adding on stitches later. Some cast on techniques are decorative like the Three Color Braided Cast On, and the Two-Color Italian Cast On. Most of our knit projects on the blog begin with the Long Tail Cast On also known as the Double Cast On. It's one of the most versatile, popular, and most recognizable cast ons. It provides a firm edge with just enough elasticity for a variety of projects and is excellent for beginners.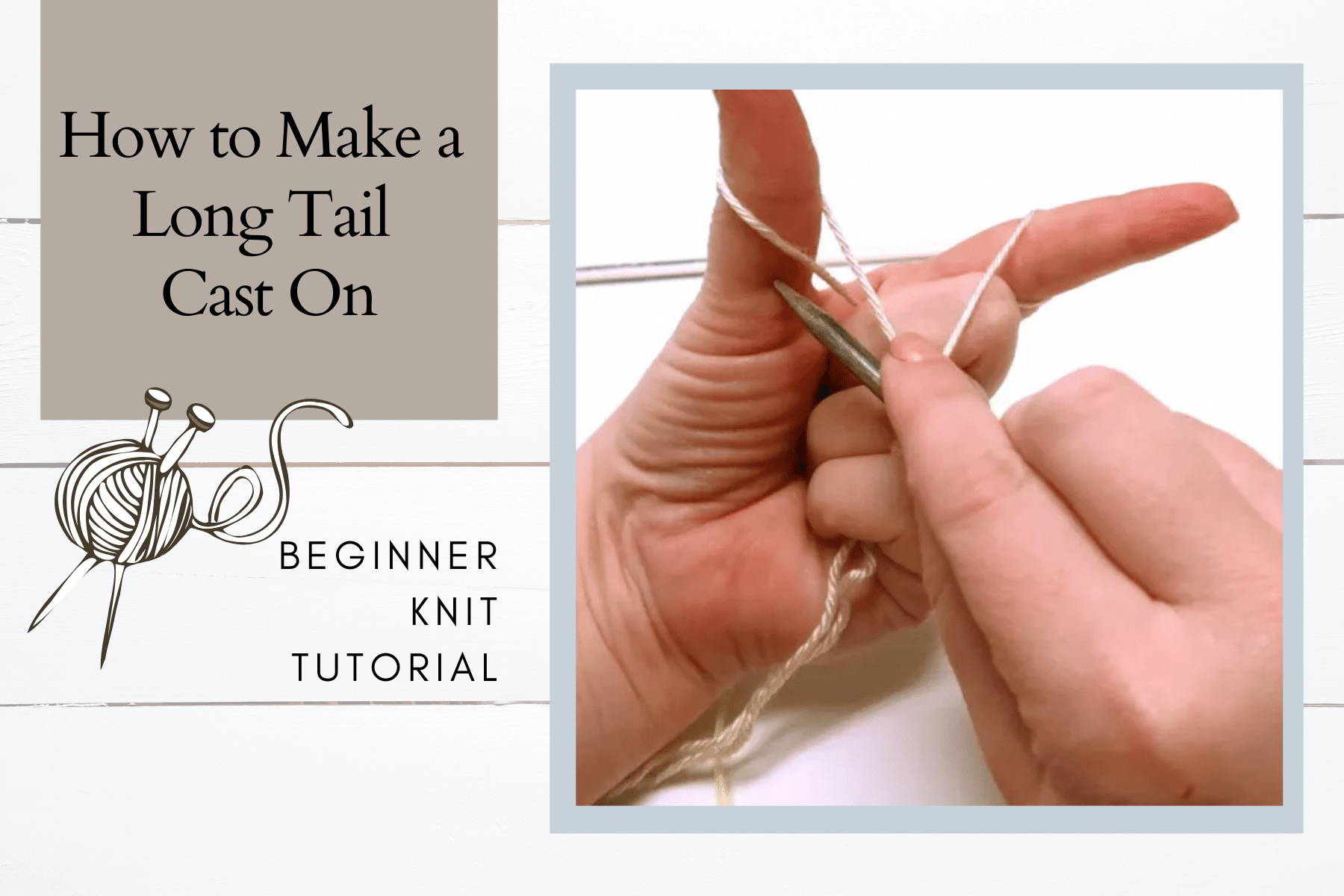 What Makes a Good Cast On
The cast on row affects all the rows that follow so it is important to start your project off the right way. As a "bistitual" fiber artist, I enjoy both knitting and crochet for a variety of reasons. Knit projects take more time and more stitches to achieve the same length in crochet, so I am extra careful when casting on to get it right the first time.
A common cast on mistake is casting on too loose or too tight. Too tight will cause the finished fabric to be abnormally tight at the beginning. It's also more challenging to work with. The yarn should be able to move up and down your needles freely if it's too tight your fingers will fatigue more quickly, and your knitting sessions won't be as enjoyable. If you tend to cast on too tightly, try using a larger size needle to cast on with and then begin to knit onto the suggested needle. You can also cast on over both needles then slip your stitches off of one needle, so they only lay on the working needle.
Casting on too loose may cause the fabric to flare out at the beginning. If you cast on too loosely, you may want to cast on using a smaller size needle, then, begin to knit using the suggested needles. If you are working with a yarn that has less resilience or has a very smooth texture like mercerized cottons and silks, you will probably have a harder time keeping the correct tension using the Long Tail Cast-On. This is an excellent time to try out other cast on techniques and see which one is the right one for you.
Pull out a significant amount of yarn from the ball, as you will need an approximately equal amount of yarn on both sides of the slip knot to cast on. For this sample we pulled out about a foot and a half of Mary Maxim Best Value Yarn and cast on 10 stitches using a size 8 (5 mm) circular needle to knit a sample. The type of needle doesn't matter but make sure you use an appropriate size. Check out our yarn guide if you have questions about needle or hook sizes. There is a formula for measuring the amount of yarn you'll need to cast on stitches, but that is a bit more advanced. We will save that for another day.
Make a slip knot and place the loop around the needle.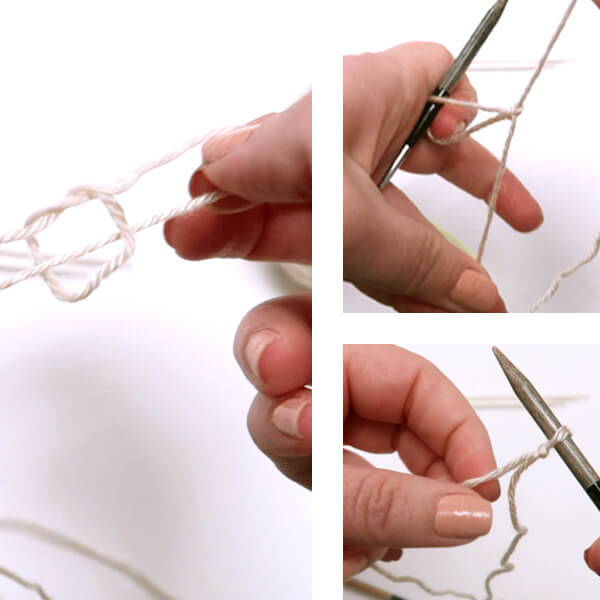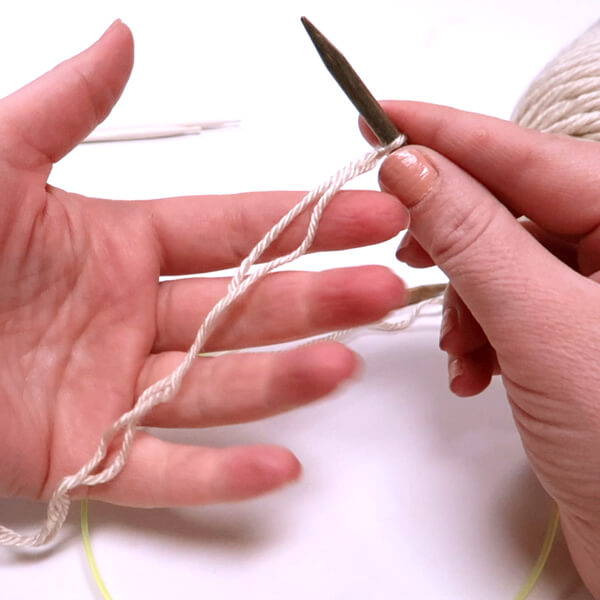 Set up your yarn for the Cast On
Set up your yarn for a cast on. Start by letting both strands of yarn drape in your hand.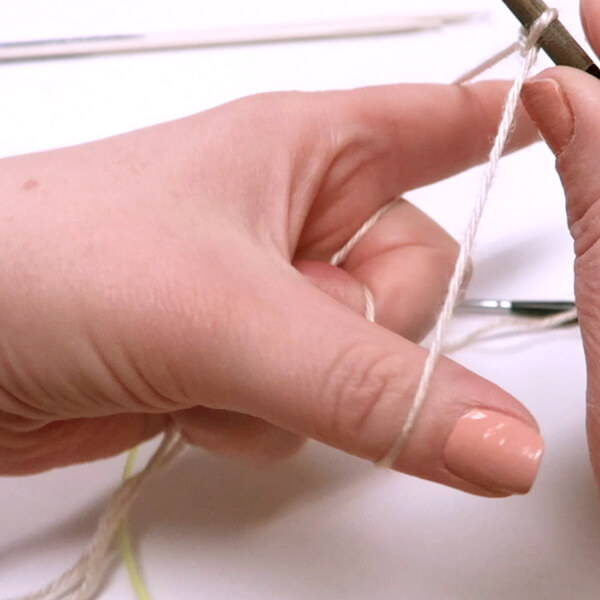 Grasp the yarn with your pinky, ring and middle fingers. Then insert your pointer finger and thumb in between the two pieces of yarn. Next, make an "L" shape with your fingers.
Drop your yarn in between the L that you made with your pointer and thumb so that the yarn looks like a letter "V."
Do this a few times so you are comfortable with the way the yarn moves between your fingers and so you can pick this motion up easily.
Using the end of the needle, pick up the part of the yarn that is wrapped around the thumb and is grasped by your three fingers.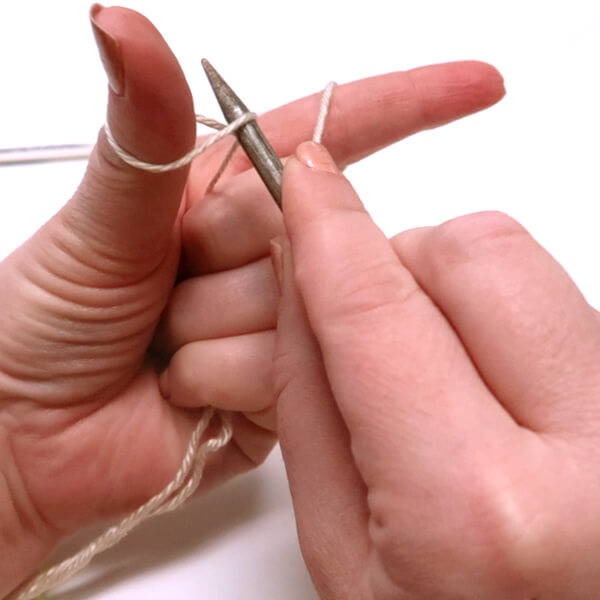 Wrap the yarn that is around your pointer finger counter-clockwise around your needle.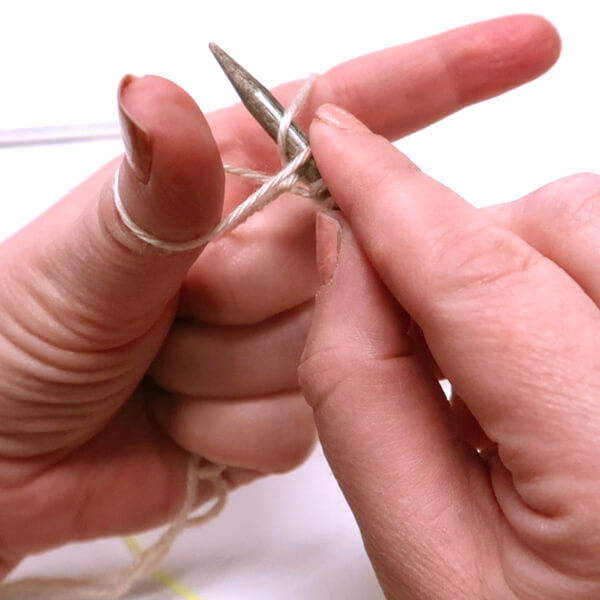 Bring the needle through the loop around the thumb and let the loop fall off of your thumb.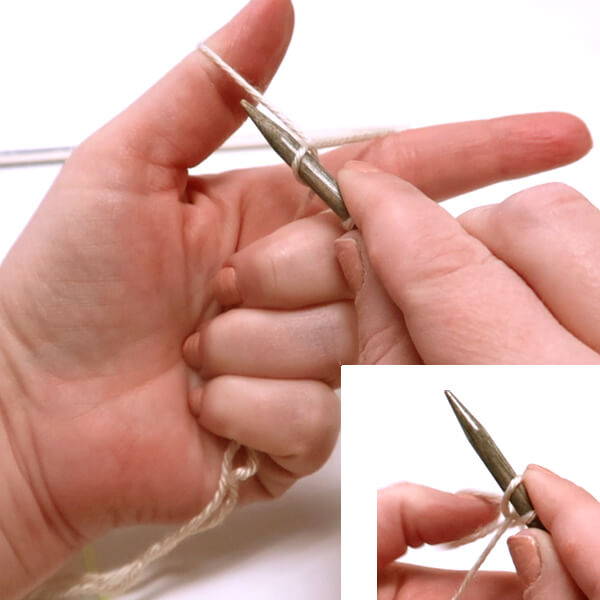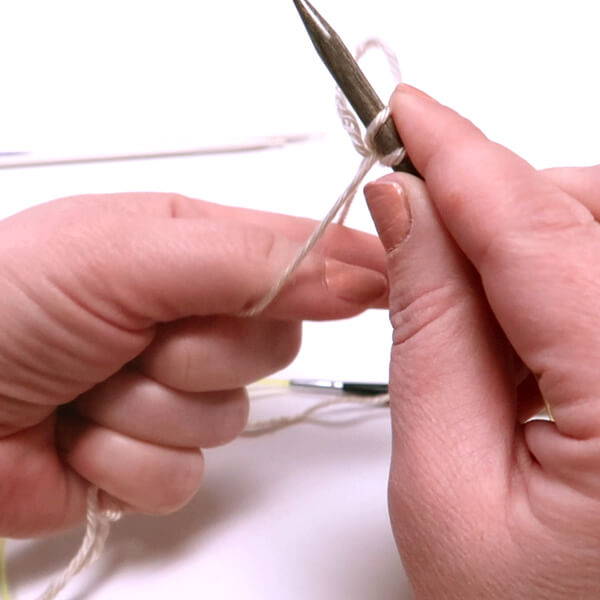 Adjust the tension of the loop that you cast on using your thumb. This also brings you back to being set up to cast on the next stitch onto the needle.
Stay Tuned! We are excited to begin our next stitch series. If you've always wanted to learn how to knit, then now is a great time. We will be starting our crochet stitch series soon as well, starting with the basics like we are with the knit stitches series. There is so much more to come, so make sure to subscribe and never miss a thing!
Be sure to follow us on Social Media!
Happy Crafting!