Is there really such a thing as too many pumpkins? We think not.
Here is an easy as pie (pumpkin of course) crochet pumpkin pattern perfect for fall. Crochet one, or four you'll want to whip these up over and over.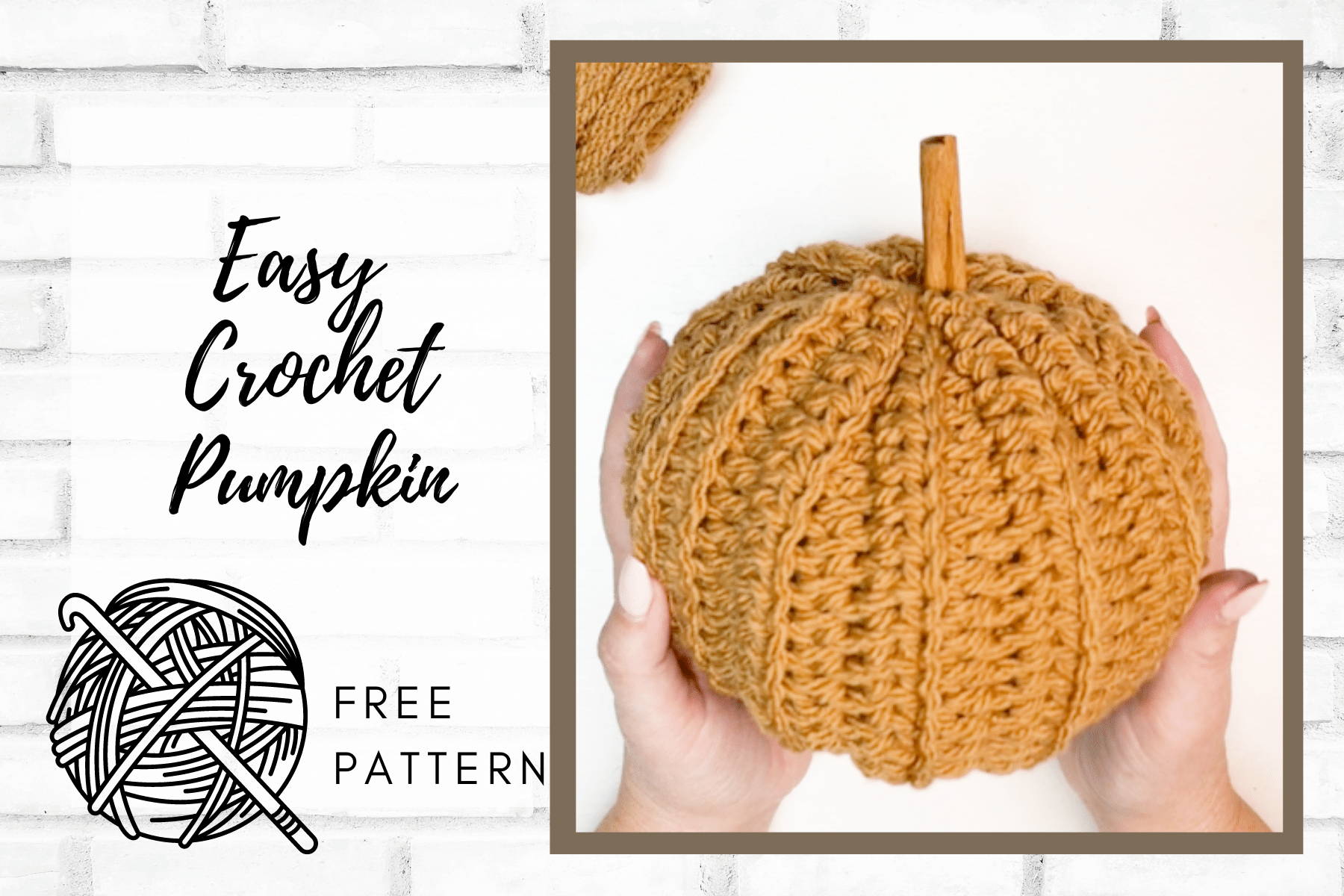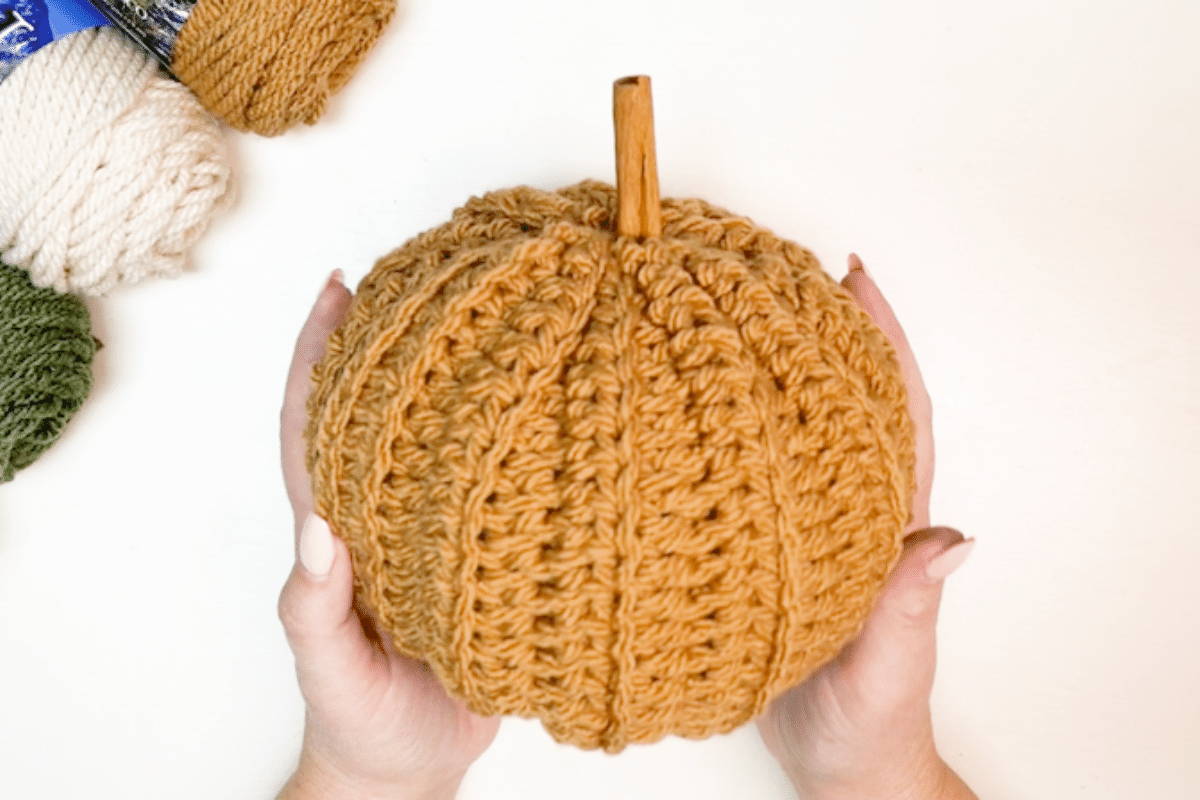 EASY CROCHET PUMPKIN SHOPPING LIST
Yarn (Bulky Weight Size 5)
Mary Maxim Titan Yarn
1 Skein - Tan
Crochet Hook
Size K-10.5 (6.5mm)
1 Cinnamon Stick
1 Tapestry Needle
How to Crochet a Pumpkin Video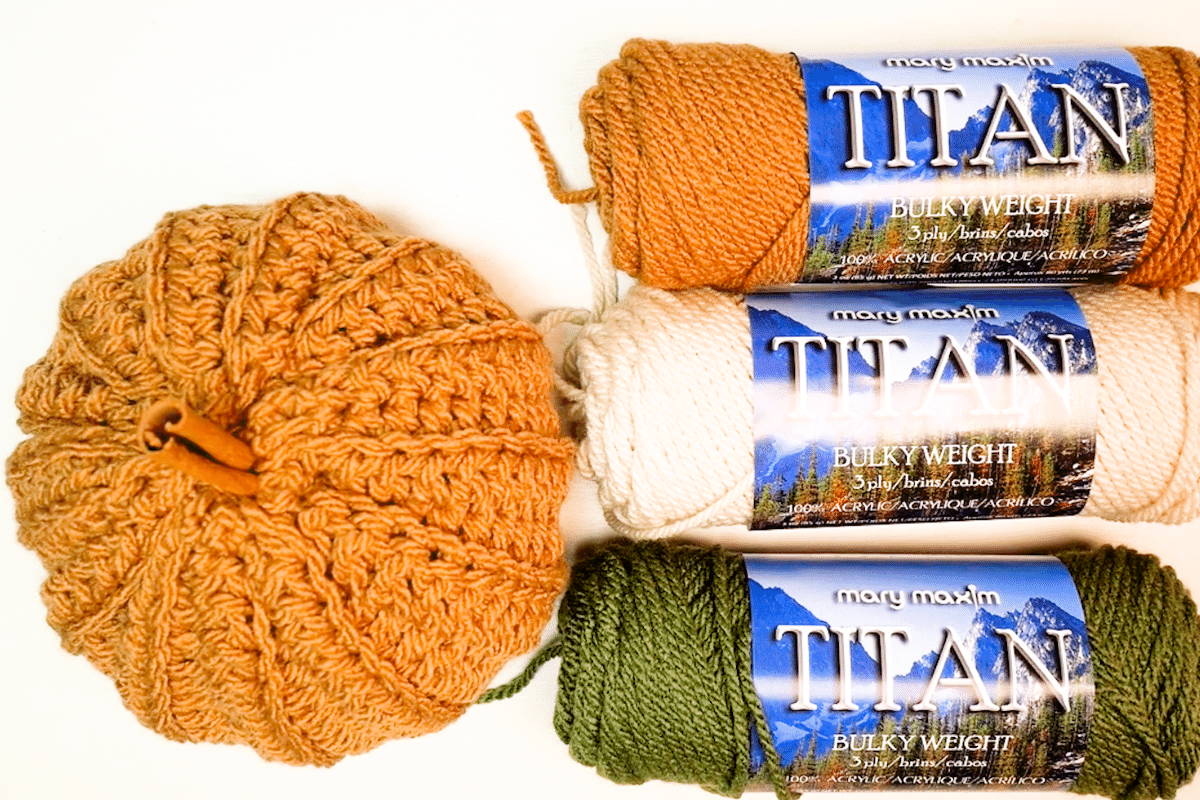 CROCHET PUMPKIN STITCH GUIDE
ch - chain
hdc - half double crochet
st(s) - stitch(es)
cm - centimeters
mm - millimeter
rep - repeat
EASY CROCHET PUMPKIN INSTRUCTIONS
Leaving a long tail for seaming, chain 21
Row 1: Hdc in third chain (beginning skipped ch counts as first hdc) from hook and in each ch to the end, turn. (20 hdc)
Row 2: Ch 2 (counts as first hdc), hdc in back loop only of next stitch and in each stitch to end, turn. (20 hdc)
Repeat Row 2 until you have about 1 yard of yarn remaining from the skein or until you are satisfied with the size.
Last Row: Fold your finished piece in half to join together working into the foundation chains and last row as follows: Chain 2 and insert your hook into the first foundation chain. Yarn over and insert your hook into next stitch of last row worked and draw up a loop, yarn over and draw through all 4 loops on hook. (Insert your hook into next foundation ch, yarn over and insert hook into next stitch of last row worked, and draw up a loop, yarn over and draw through all 4 loops on hook) repeat until end of row. Finish off and leave a long tail for finishing.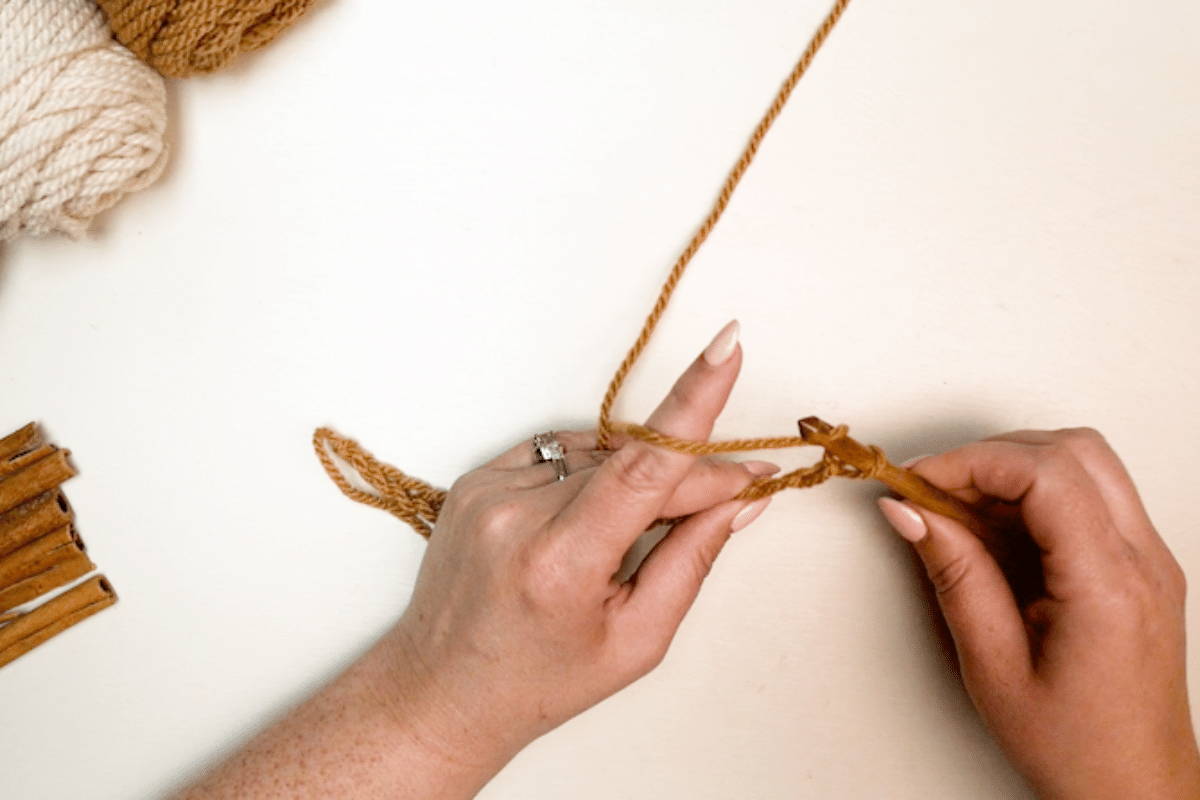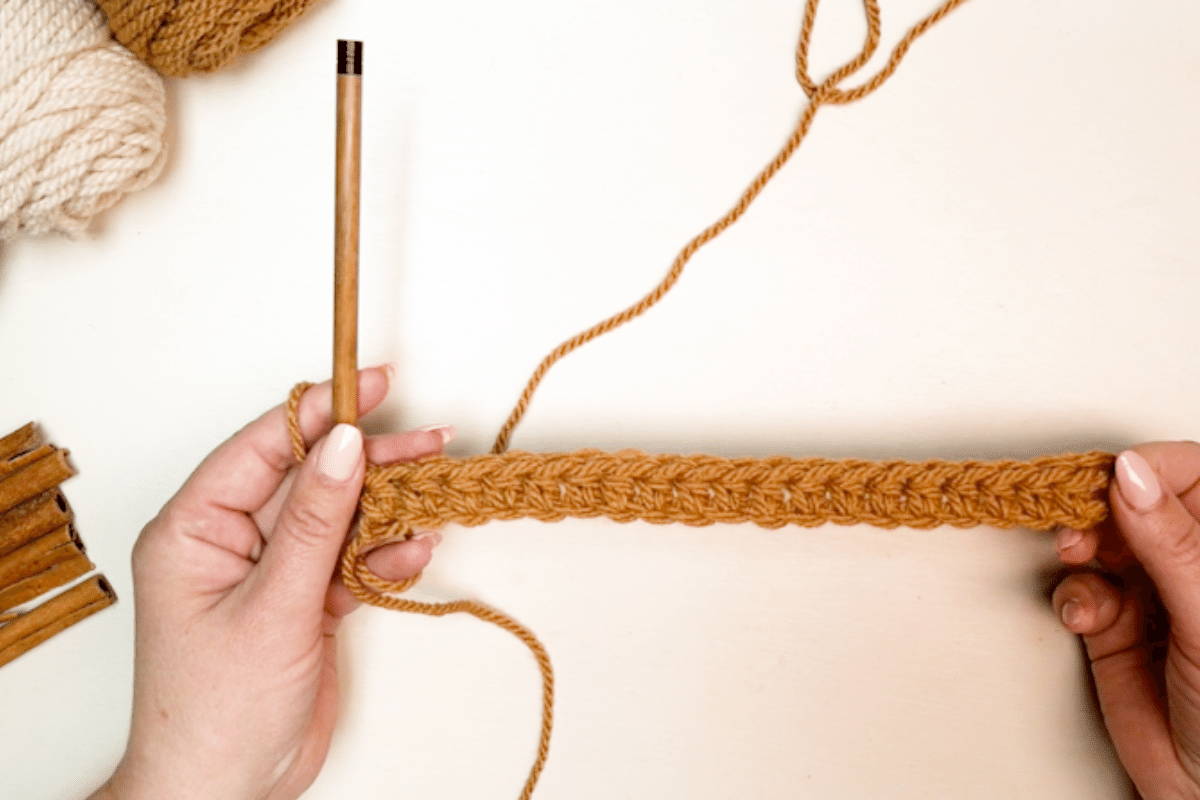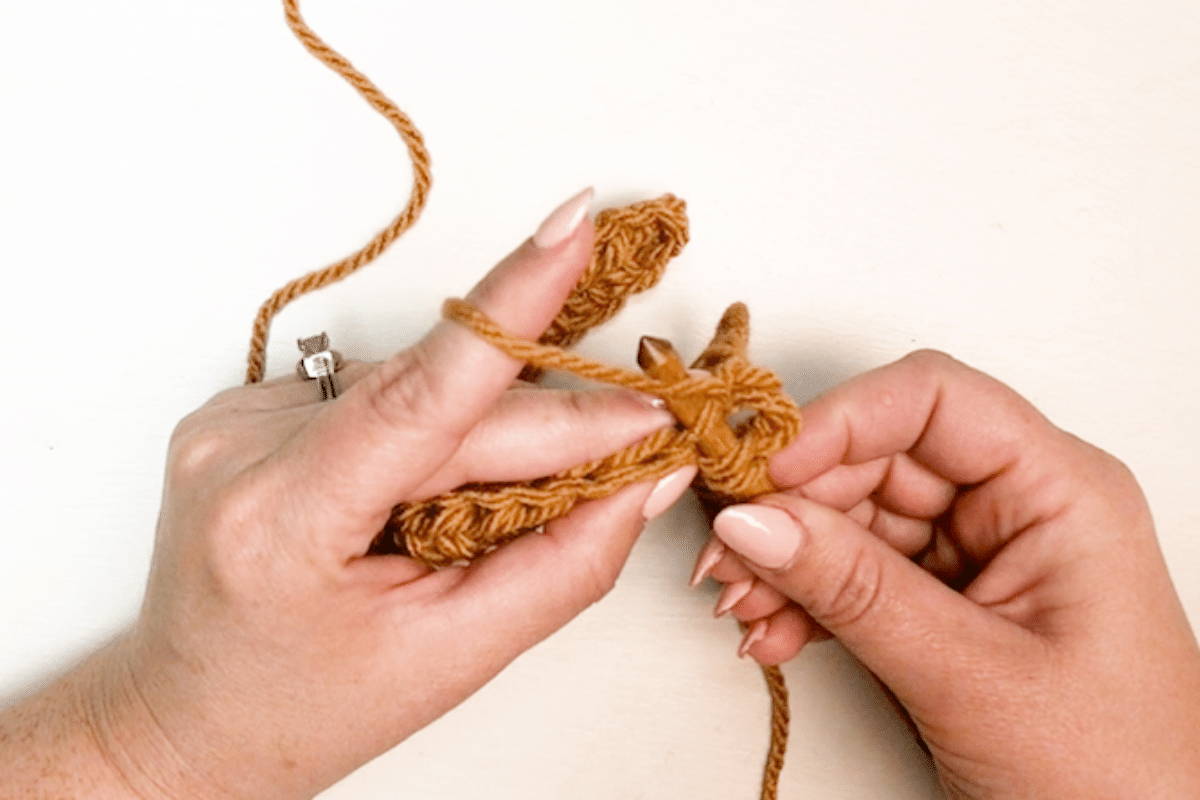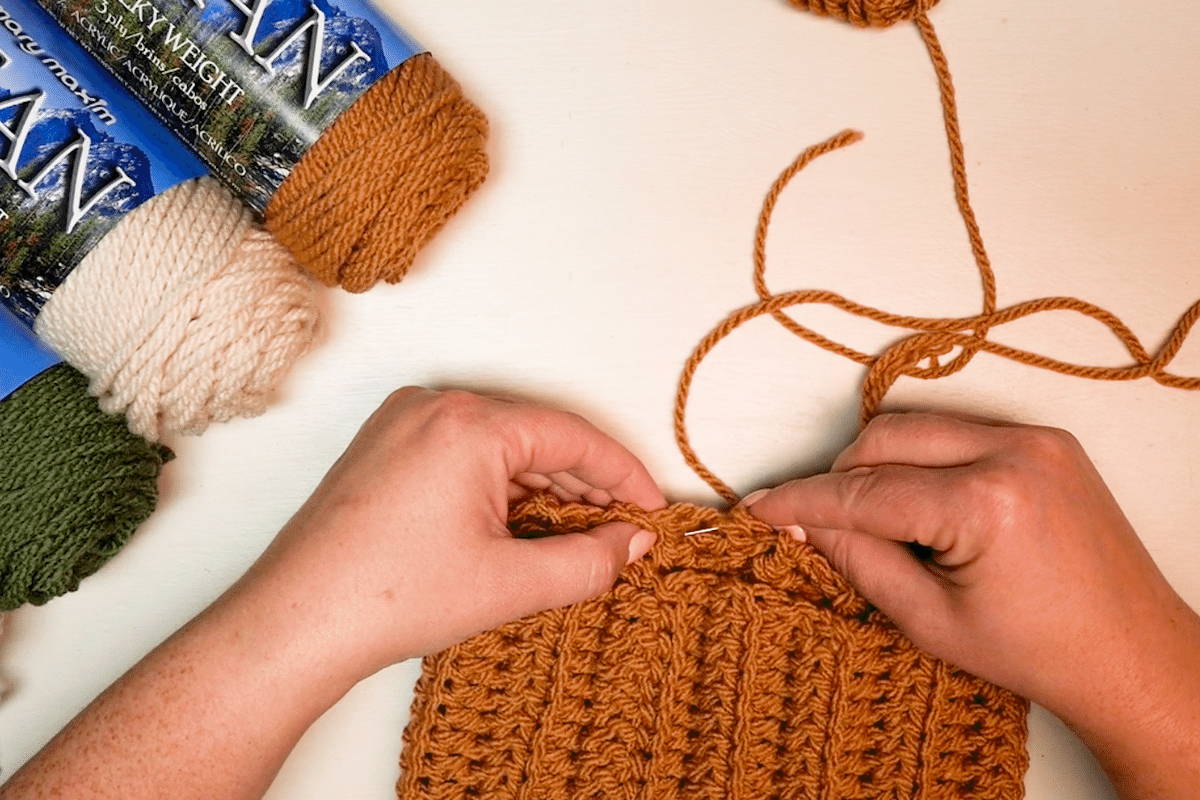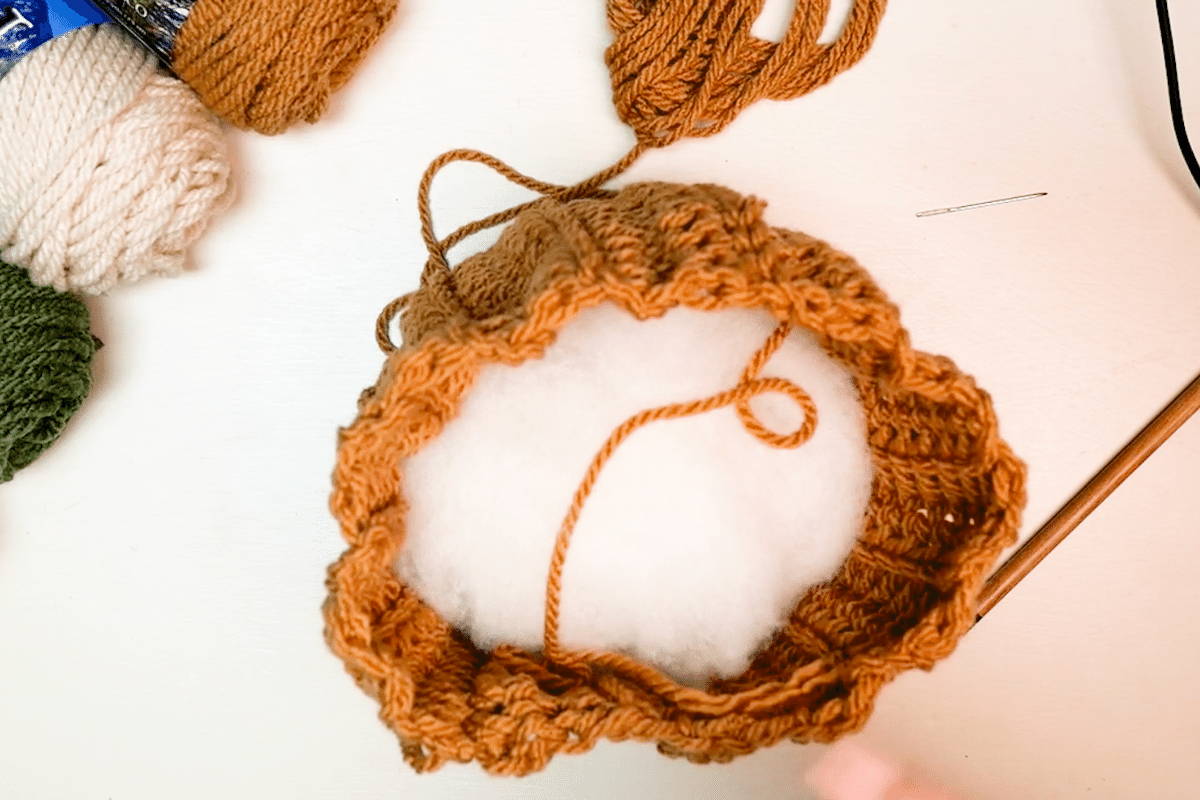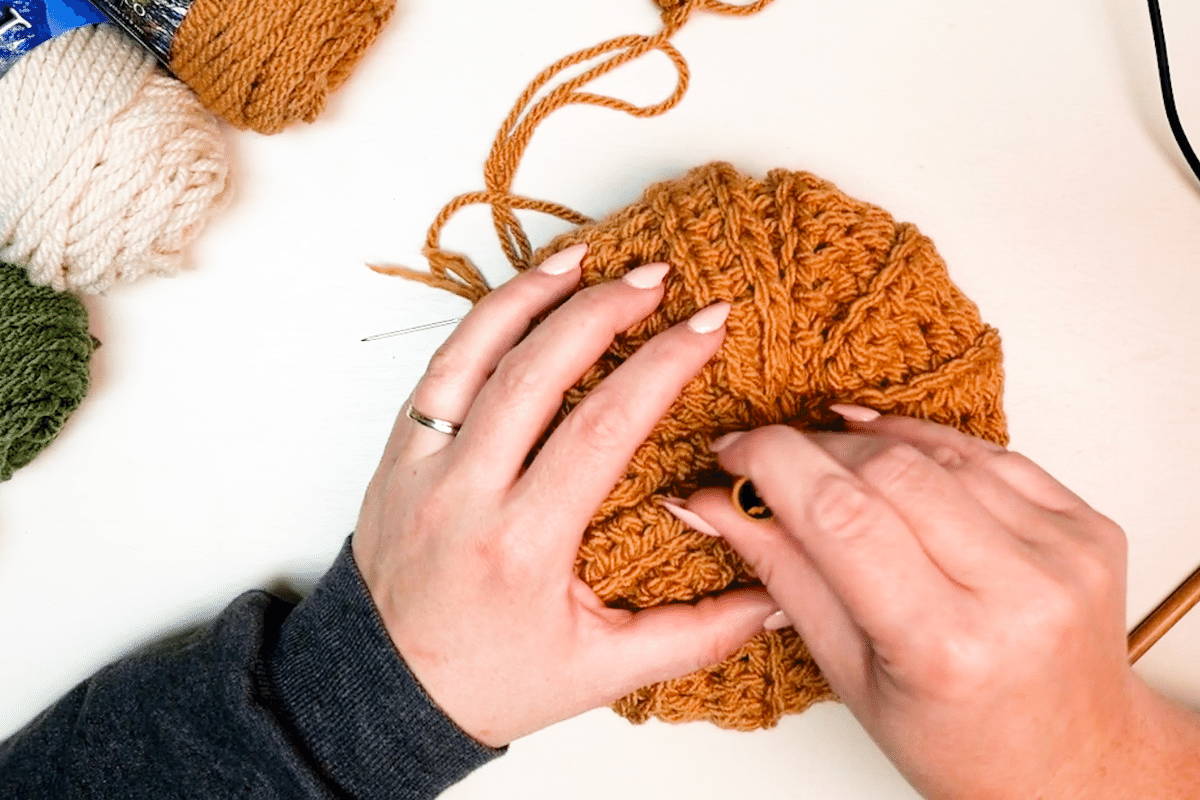 Finishing the Top and Bottom
Thread a yarn needle with tail or a remaining piece of yarn and weave through each stitch around the top, pulling the yarn tightly to close the circle.
Close any holes that may occur and if desired sew an x about 2-4 inches long over closure to increase stability.
Repeat at the other end in the same manner making sure to leave a space in the center for the cinnamon stick for the stem.
CHALLENGE YOURSELF WITH
THESE FUN CROCHET PUMPKIN PATTERNS
We are about to start our next Crochet Along with the African Violet Shoulder Bag designed with Mary Maxim Mellowspun DK. Make sure to subscribe to our Newsletter and follow us on our social media profiles!