Mary Maxim Aspen yarn is a lovely tightly spun roving yarn. Here are some of our favorite Free Patterns designed in this gorgeous bulky yarn that we just had to share. We included a few of our favorite kits too. This is a beautiful yarn, and we hope these patterns have inspired you to create something incredible. You can also check out our full collection of free knitting and crochet patterns for your other projects!
Mary Maxim Aspen yarn is a fun size 5 bulky roving yarn inspired by the Mountain Landscape of Colorado. The subtle long striping in each ball adds an extra dimension to your knit or crochet fabric. Mary Maxim Aspen Yarn is available in 6 gorgeous colors: Skyline, Lodge, Hot Springs, Alpine, Meadow, and Fireside. Mary Maxim Aspen Yarn is 100% Acrylic, and each ball is 130 yards long or 118 meters, weight 3.5 oz, or 100 grams.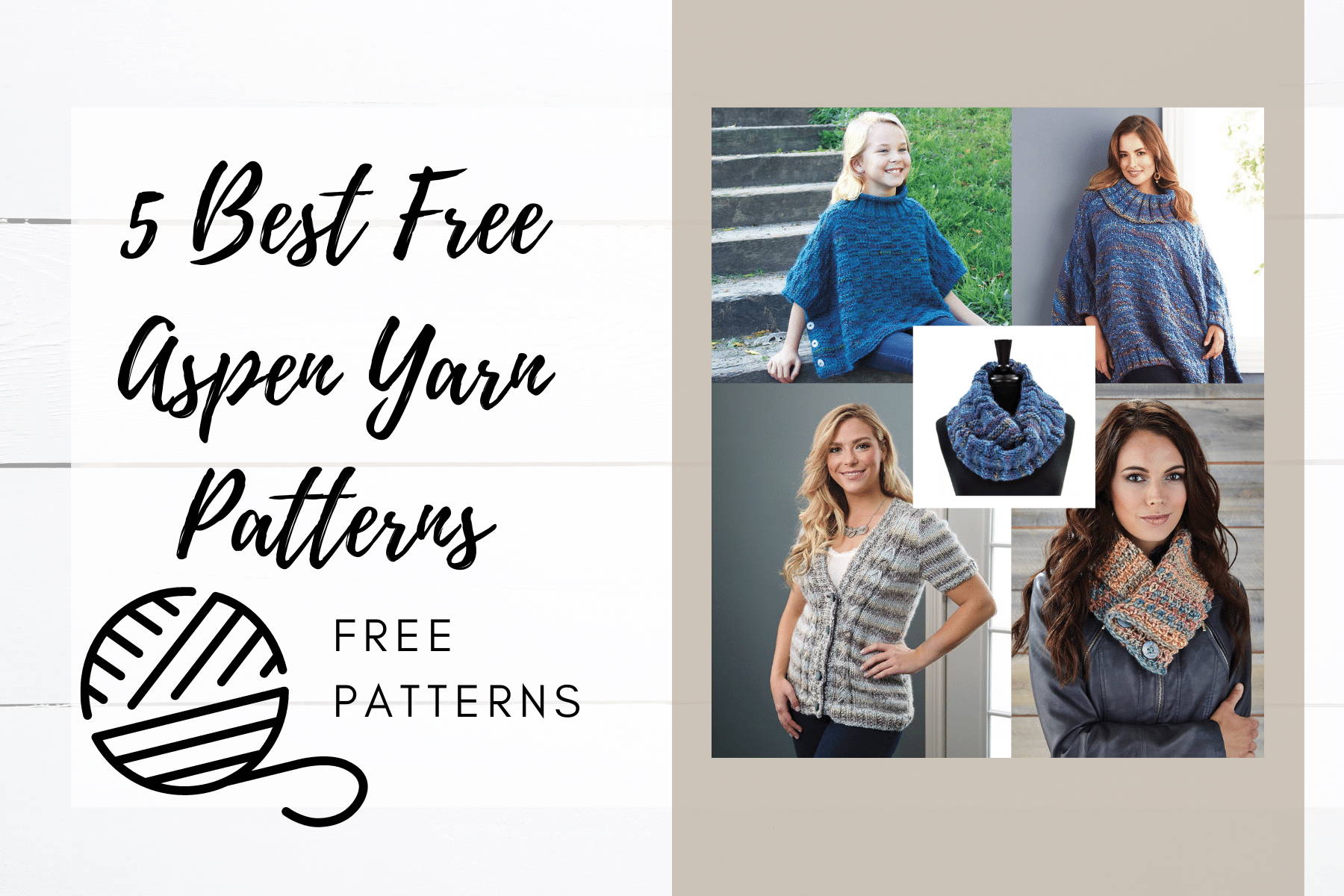 Aspen Yarn Kits for Knit and Crochet
We have lots of plans for this beautiful yarn so stay tuned. We are putting the finishing touches on a quick project so make sure to subscribe to this blog and our Youtube Channel. Make sure to add your favorite Super Soft Color to your cart. to make the Super Soft Twisted Ear Warmers.