The Single Crochet stitch, written as sc in your pattern, is the most basic crochet stitch. The Single crochet, like the double crochet, is incorporated into may patterns and projects and is a stitch every crocheter should know. You'll find the Single Crochet stitch like the double crochet in many graphing techniques like intarsia, and tapestry crochet.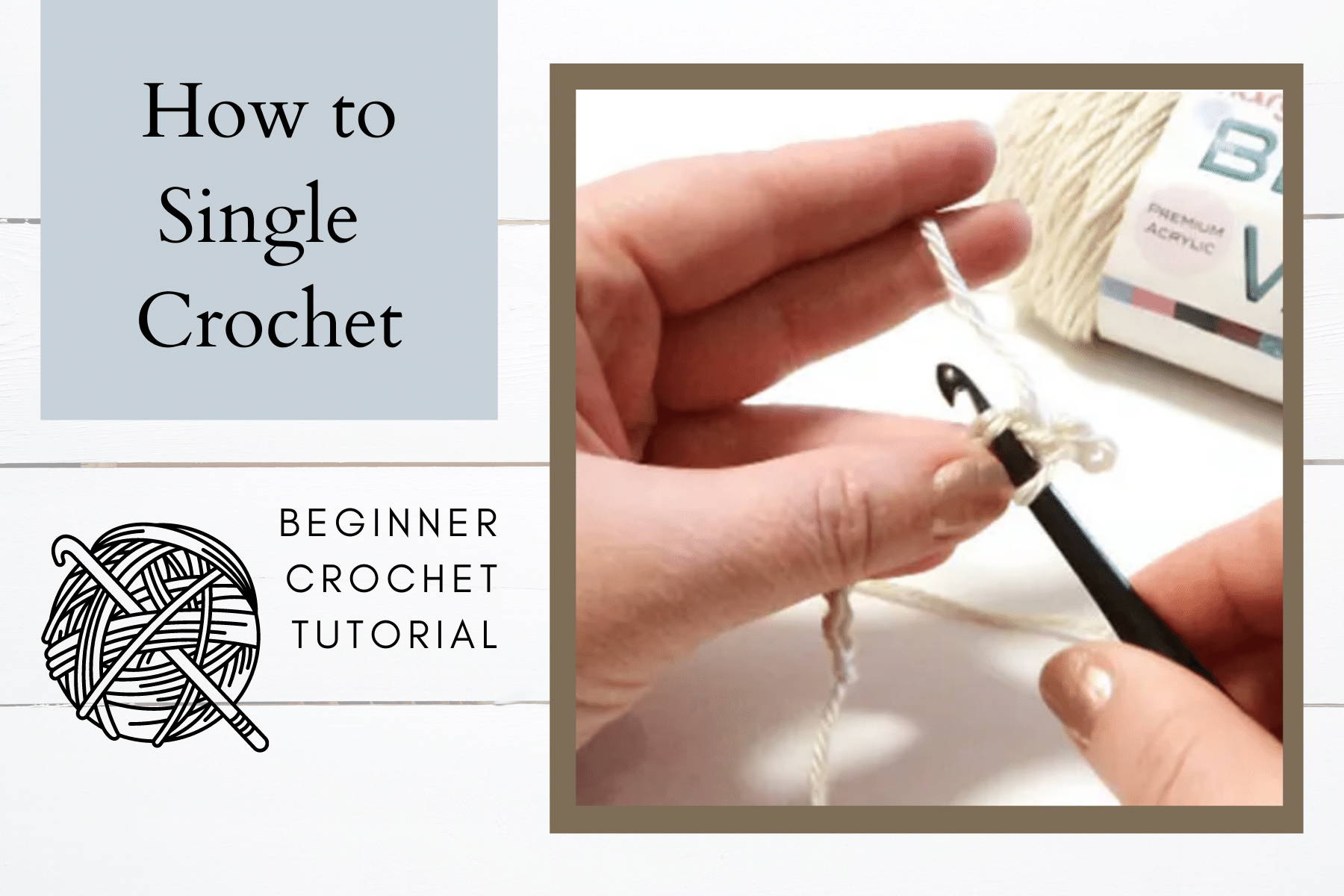 For this tutorial, we are using Mary Maxim's Best Value Yarn in the color Cottonwood, and a size H-8 (5.00 mm) hook.
Step 1: Chain 11 Stitches 10 + 1. Chain an additional stitch in order to turn and have enough room to work the following row. Take a look at our video on How to Chain.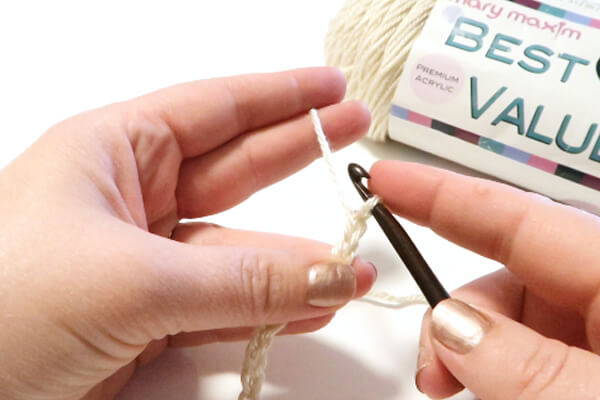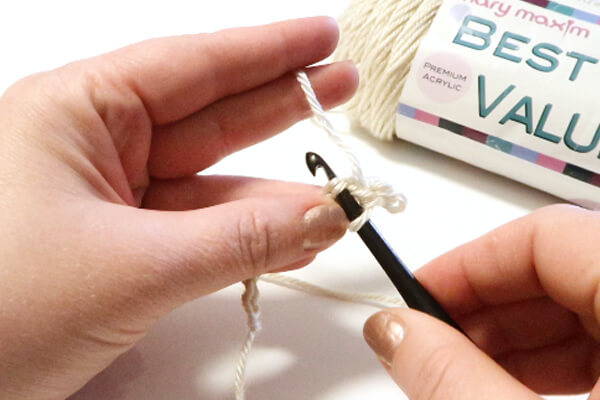 Step 2: Insert your hook into the middle of the 2nd chain from the hook.

Step 3: Yarn over and pull the yarn through.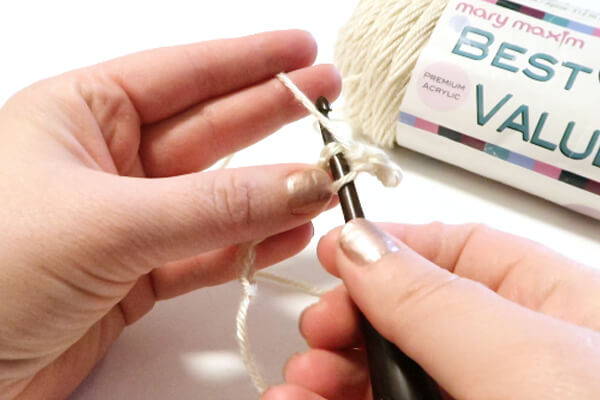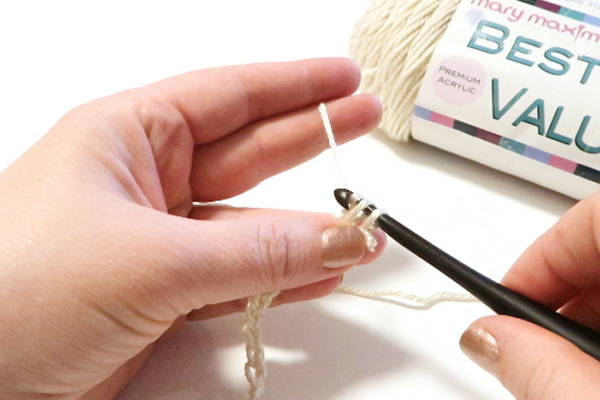 Step 4: Yarn over and pull the yarn through the 2 loops on the hook.

Variations of the Single Crochet
Aside from tapestry crochet and intarsia, one of the most popular variations of the Single Crochet Stitch is sc in blo or in back loop only. This technique is great to create a crochet ribbing or if you want your stitches to stand out as in the ripple technique.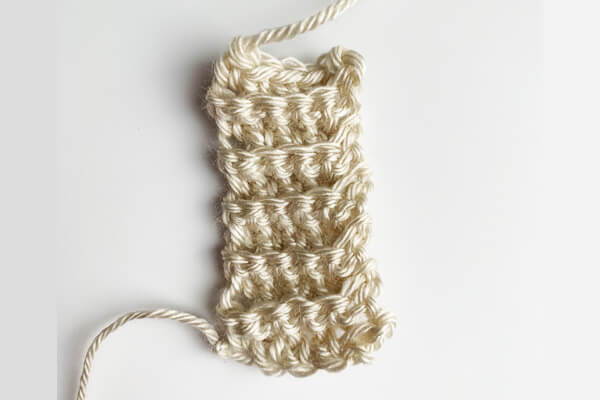 Another popular variation of the single crochet is working in the third loop. Take a look at this swatch where we worked a few rows of single crochet, then worked in the third loop and worked a few more rows of single crochet after. You can really see how working in the third loop changed the way the stitches appeared and how they stood up, creating lovely dimension.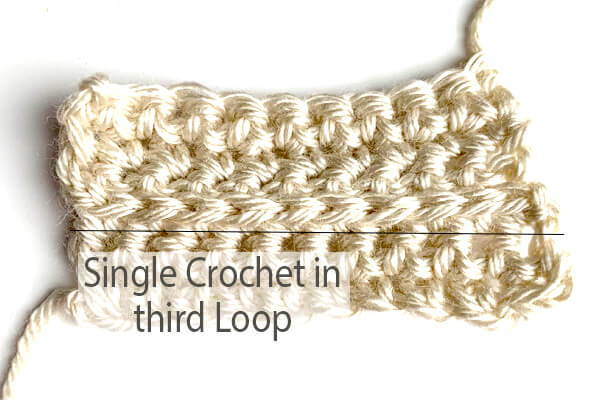 Stay Tuned! We have many more Stitch Tutorials coming your way. If you've always wanted to learn how to knit or crochet, then now is a great time to start. There is so much more to come, so make sure to subscribe and never miss a thing!
Be sure to follow us on Social Media!
Check us out on Instagram, Facebook, and Pinterest.
Happy Crafting!