The Front Post Double Crochet, written as FPdc in crochet patterns, is an advanced beginner stitch and a great stitch to learn after you feel comfortable with the basic stitches as it's a stitch used in combination with basic stitches to create beautiful textures in the fabric of your work. The Front Post Double Crochet stitch is used to create everything from ribbing textures similar to the back post single crochet, textures like the Basket Weave "stitch," and beautiful crochet cables.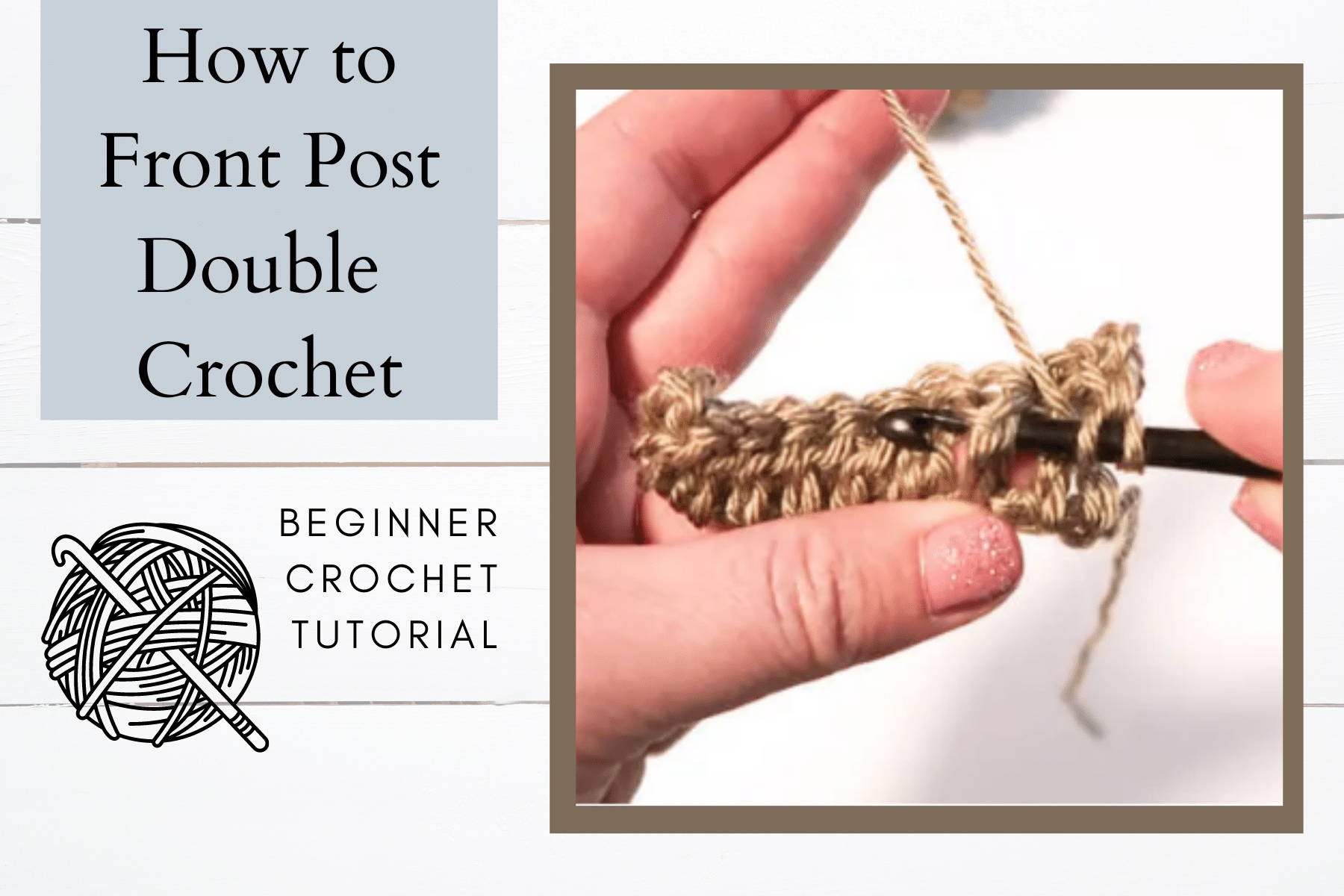 How to Front Post Double Crochet Video Tutorial
How to Front Post Double Crochet (FPdc)
For this tutorial, we are using Mary Maxim's Best Value Yarn in the color Cottonwood, and a size I-9 (5.5 mm) hook.
Step 1: Chain 12; 91+ 3) The last three chains are the same as a Double Crochet, so all together, we'll have 12 stitches. We will be working 2 double crochet (dc), then 2 Front Post Double Crochet (FPdc), and repeating until we end with 2 dc. Working a Front Post Double Crochet at the beginning of a row can be tricky.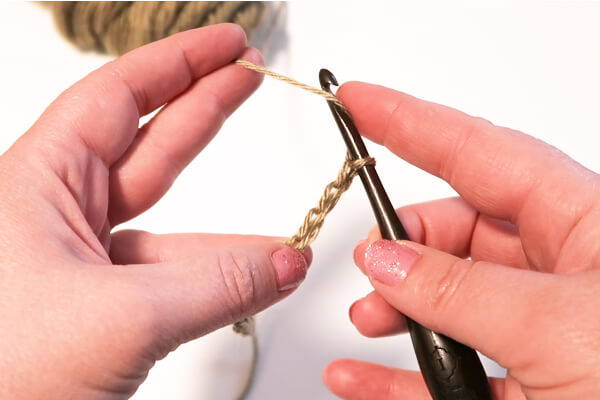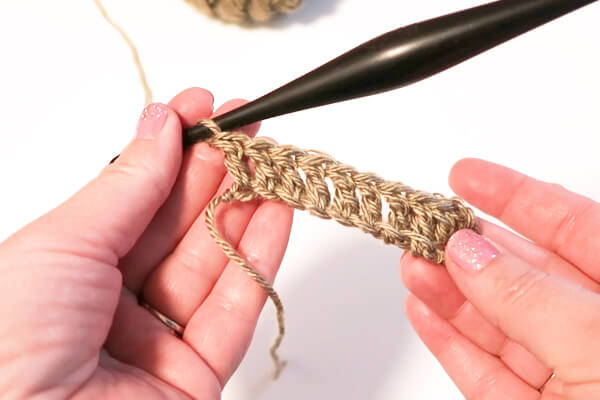 Step 2: Double Crochet in the 4th chain from the hook (the skipped 3 chains count as first dc now and throughout) Work a row of dc across to the end. You should have 10 stitches in this row (9 double crochet and a chain three that is counted as a double crochet). Turn
Step 3: Chain 3 (this count as first dc now and throughout), dc,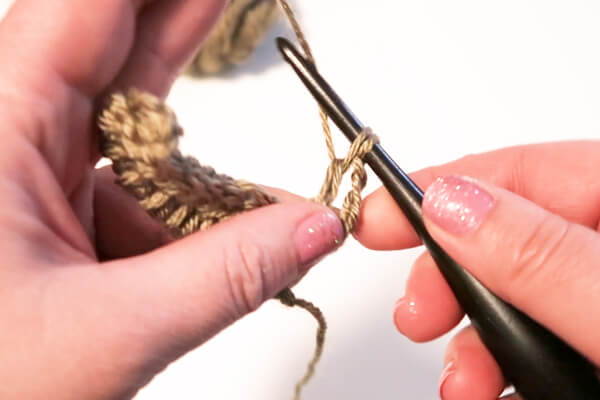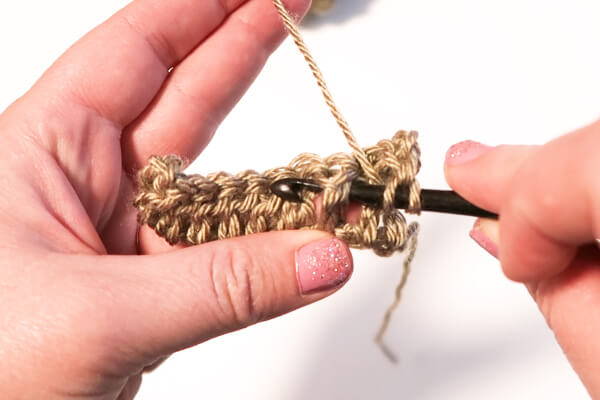 Step 4: Yarn over by wrapping the yarn from behind around the hook and insert your hook from front to back around the post of the next stitch.
Step 5: Yarn over and pull the yarn through.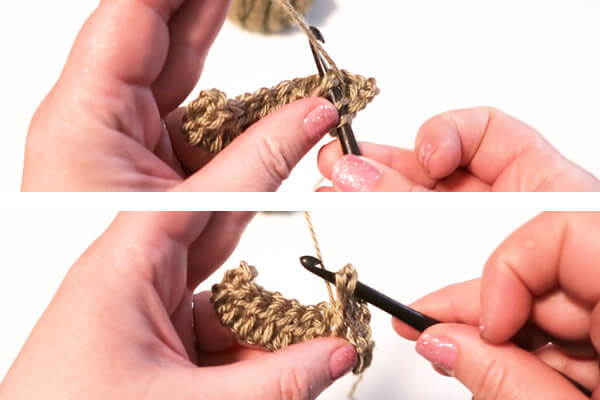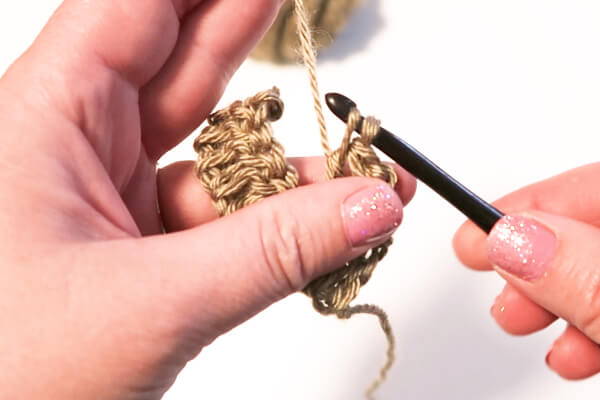 Step 6: Yarn over and pull the yarn through 2 loops on the hook.
Step 7: yarn over and pull the yarn through the 2 remaining loops on the hook.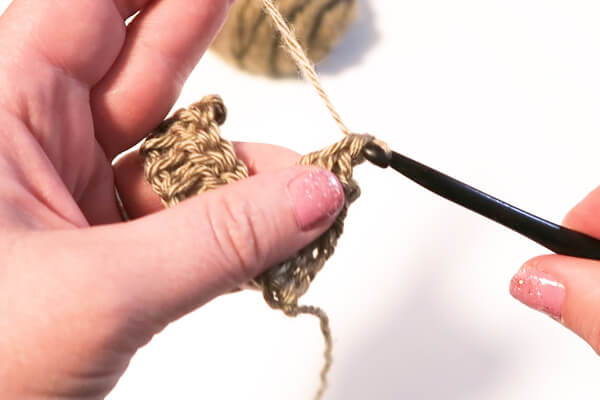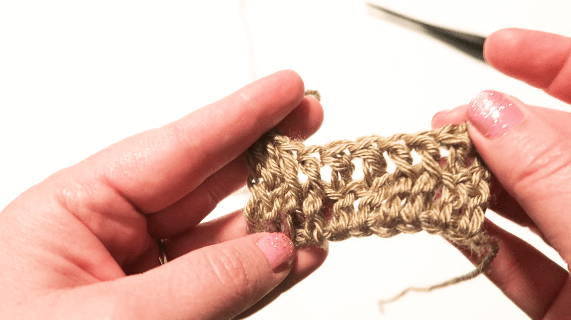 To continue with the swatch below works as follows
FPdc, 2 dc, 2 FPdc, 2 dc.
Let's break down post stitches. Look at how post stitches are written in the pattern: FPdc, BPdc, FPtr, BPtr. First, the stitch as written indicates where to begin your stitches front, or back and then which kind of stitch to make such as double crochet, treble crochet, half double crochet, and very rarely single crochet. When crocheting post stitches, you are crocheting basic stitches, just changing the location).
Post stitches may not always be straight up and down like when working a Basketweave Stitch Pattern. Sometimes you are working in the rows below like in the Alpine Stitch, and sometimes you are skipping stitches and working diagonally across the rows.
The Front Post Double Crochet is the most commonly used of the post stitches, but there are many ways to combine post stitches. Treble Crochet Stitches (tr) are also common stitches to combine to make post stitches. Shorter stitches are more difficult to use for post stitches, it is rare to see a pattern call for a post stitch in single crochet (sc) or even half double crochet (hdc), but it does happen.
Take a look at these swatches below in which we have incorporated Front Post Double Crochet to create texture in our work.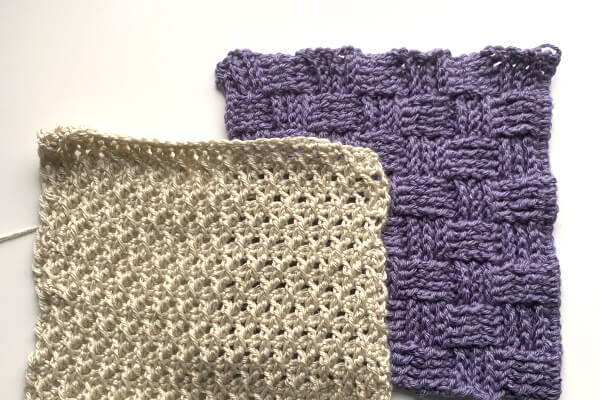 Stay Tuned! We have many more Stitch Tutorials coming your way. If you've always wanted to learn how to knit or crochet, then now is a great time to start. There is so much more to come, so make sure to subscribe and never miss a thing! Try out your new skill with Mary Maxim's Best 25 Free Crochet Patterns!
Be sure to follow us on Social Media!
Happy Crafting!