After learning how to make a Beginning Chain, the second skill I like to teach new crocheters is how to make a Double Crochet, abbreviated as dc in written patterns. The Double Crochet is one of the most popular crochet stitches used frequently because it works up quickly and is a versatile stitch used in a large variety of projects. In fact, when I first learned to crochet, I made a bunch of Double Crochet afghans for extra practice. Once you have mastered the Double Crochet you may want to try making Granny Squares. It's a great first time Crochet Project for Beginners. In order to work the Double Crochet, you'll need to start with a Beginning Chain. Note that a Beginning Chain and a Foundation Chain are two different ways to Chain. Make sure to stop and take a look at this video on How to make a Beginning Chain. Also check out this how to crochet for beginners guide if you're just starting.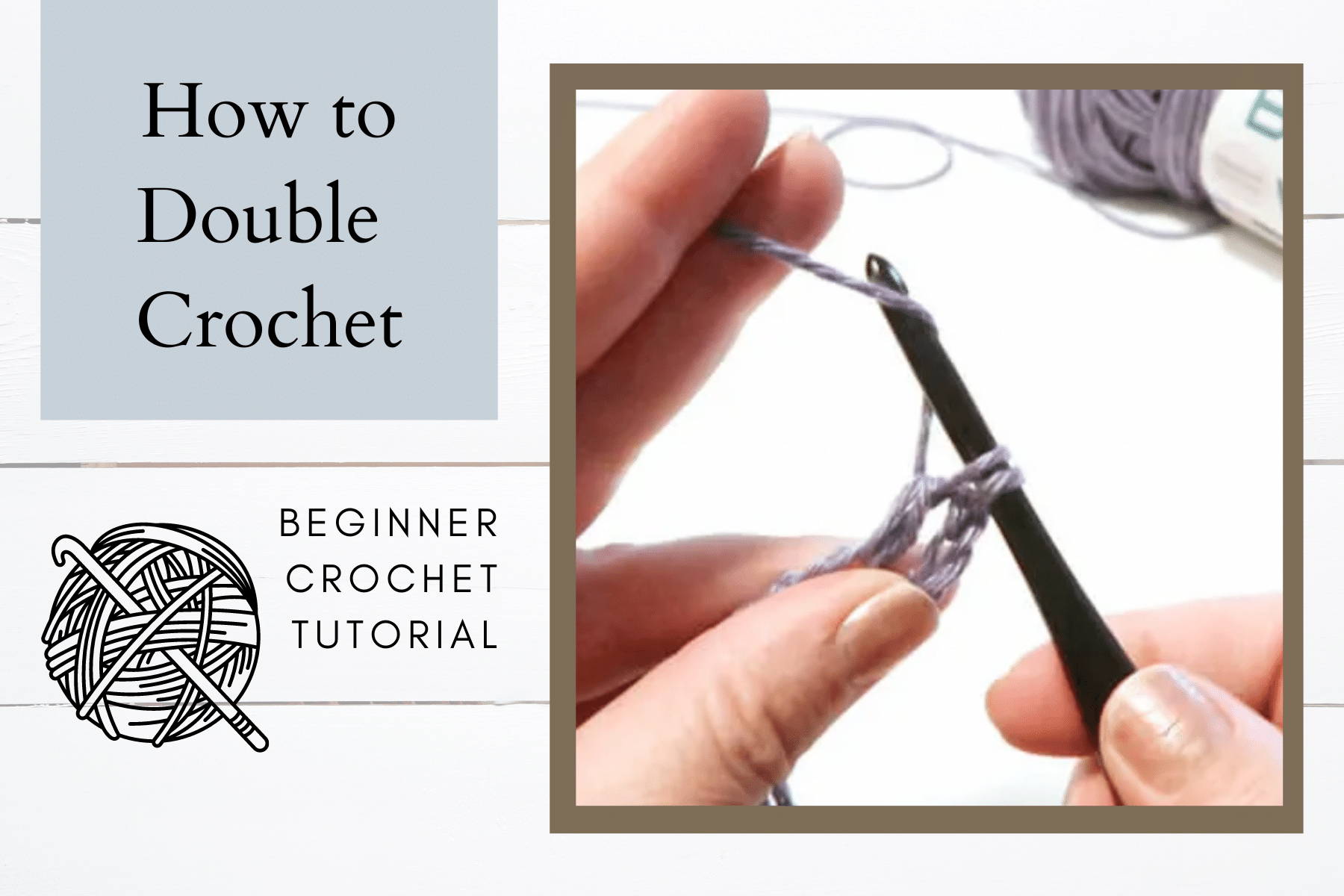 Double Crochet Video Tutorial
For this tutorial, we are using
Mary Maxim's Best Value Yarn in the color Wisteria and a size H-8 (5.00 mm) hook. We also carry Bernat brand Super Value yarn that comes with wide range of shades.
Step 1: Chain 12 Stitches 9 + 3 (as 1st DC) =10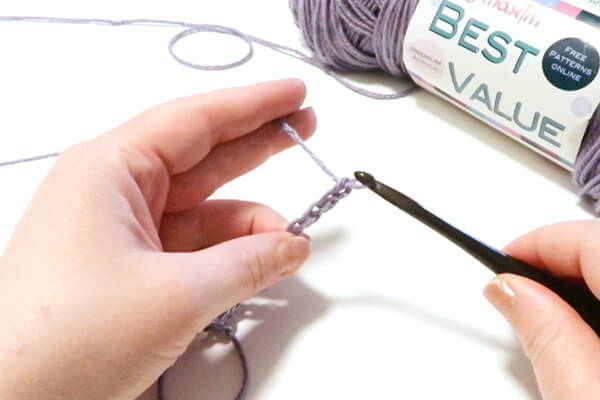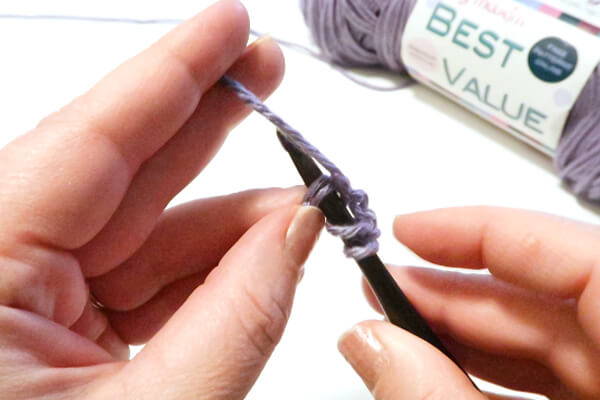 Step 2: Yarn over by wrapping the yarn from behind around the hook and insert your hook into the middle of the 4 chain from the hook. The 3 skipped chains count as the first dc when indicated in the pattern.
Step 3: Yarn over and pull the yarn through.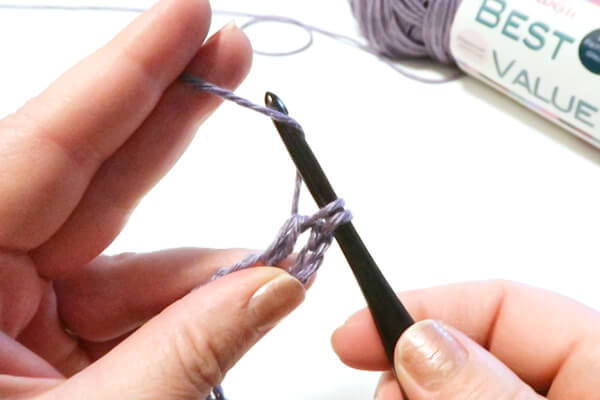 Step 4: Yarn over and pull the yarn through 2 loops on the hook
Step 5: Yarn over and pull the yarn through the remaining 2 loops on the hook.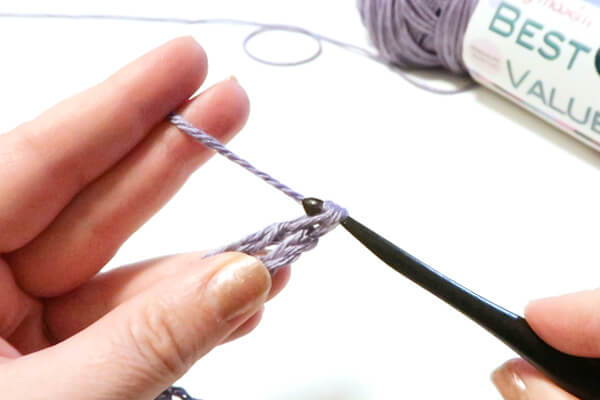 Take a look at more Crochet Video Tutorials