If there were one perfect natural fiber for yarn, it would be Alpaca! Alpaca Yarn is so luxurious and versatile we are sure you will want to try it. Mary Maxim has two unique yarn lines that are Alpaca/Acrylic blends and are an excellent way to use this luxury fiber for your everyday projects without breaking the bank. We hope you enjoy Mary Maxim Natural Alpaca and Mary Maxim Woodlands Yarn as much as we love designing with it. Here are some excellent reasons why Alpaca Yarn is everything you could ask for in a natural fiber.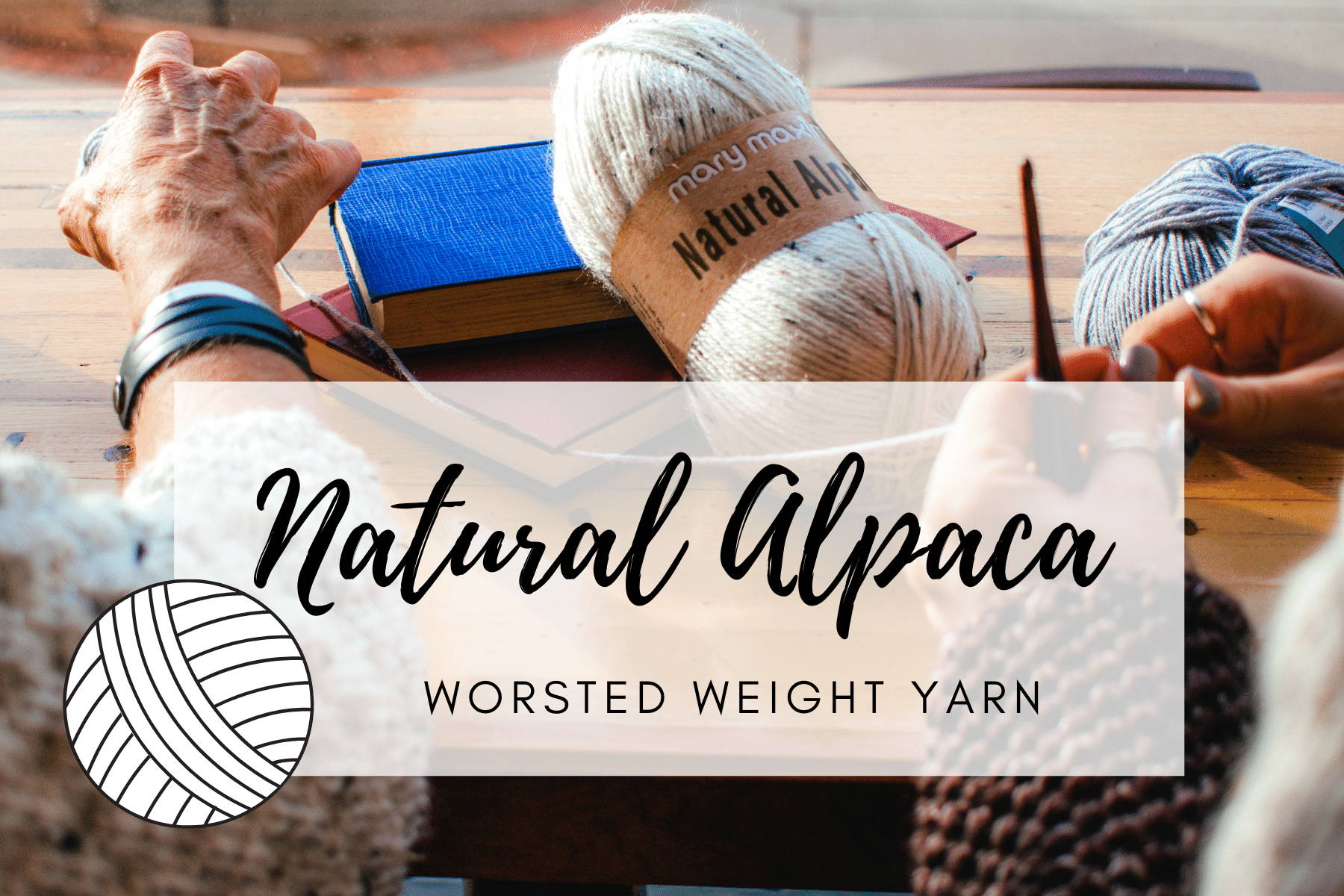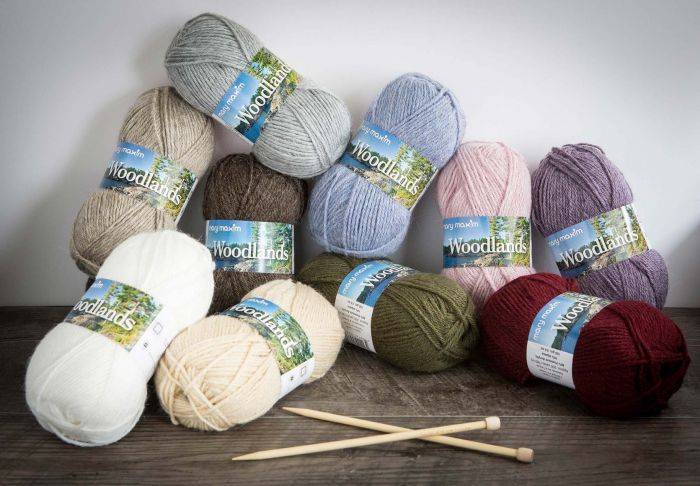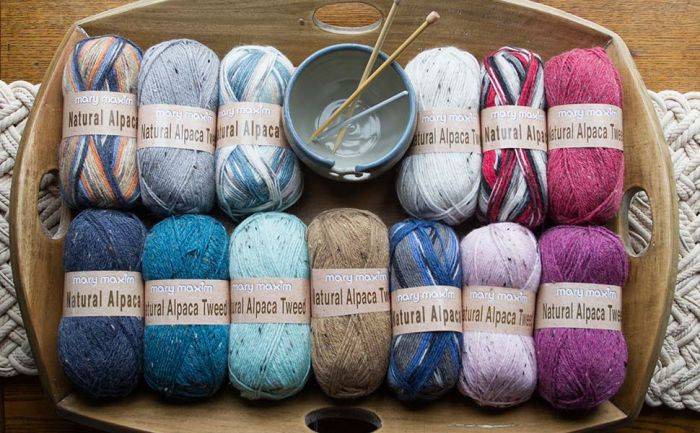 The Fleece and Fibers
of Alpaca Yarn
Alpacas are fiber-producing animals. Alpaca fiber is one of the finest animal fibers globally and is comparable to mohair, cashmere, and other rare fibers. As soft and luxurious as these fibers are, they are also known for their strength and durability. Alpaca fibers are lovely for people who are looking for a natural fiber but have allergies as Alpaca's are naturally hypoallergenic.
If you are familiar with our blog posts about Cotton and Bamboo Yarn, then you have learned about staples. The staple refers to the individual pieces of fiber. Alpaca fleece is grown together in a manner that there are multiple pieces of fiber for each staple making the fibers stronger. Alpaca fleece has a long staple that makes its fibers more sturdy and softer. If you want someone's eyes to light up and for them to say, "ohhh, that's nice," hand them a ball of Alpaca Yarn.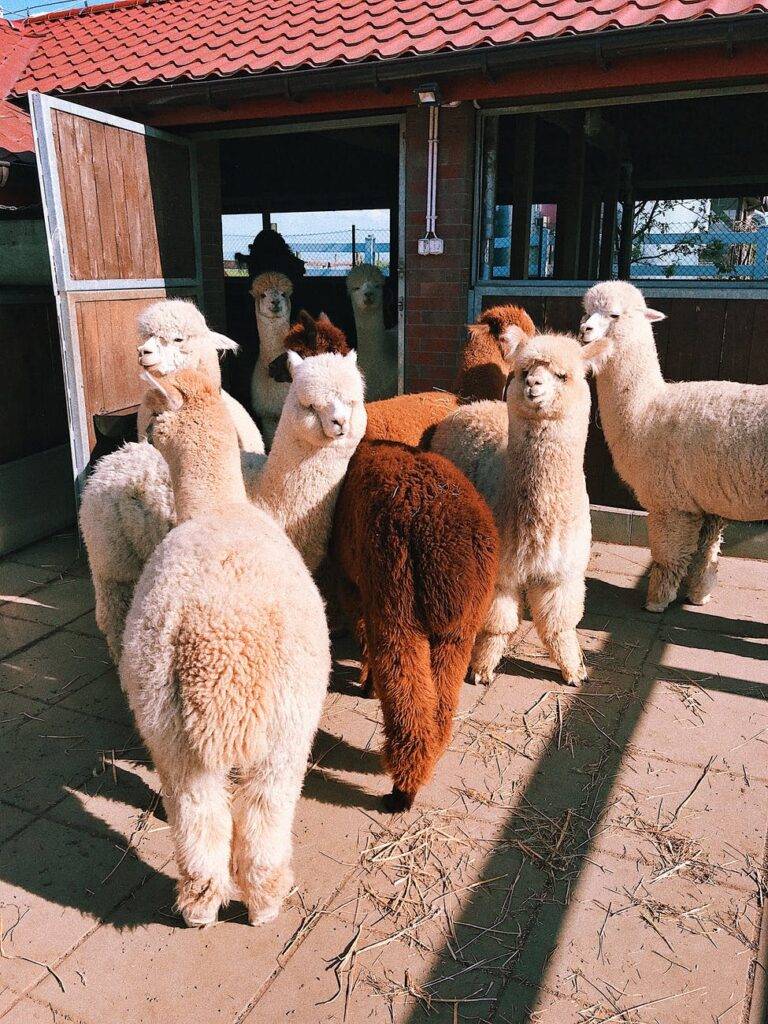 Alpaca Yarn in
Every Color?
Alpacas come in a wide range of colors. The natural color and texture of Alpaca fleece is a crucial selling point in the cottage yarn spinning and dying industries. There is some debate about how many unique colors are in Alpaca's phenotype, with estimates ranging from 52 recognized colors in many South American Countries to about 16 in the US and 11 in the UK. Alpaca's come in natural shades like white, fawn, black silver, and rose gray. There are beautiful alpaca shades like mahogany brown and champagne. There are PINK alpacas!!! There is often no need to dye 100% alpaca yarn with such a wide color range unless you want a specific color.
Alpaca yarn has beautiful colors all on its own. You may find dye-free selections with many independent spinners. However, Alpaca Fleece does dye easily and has excellent colorfastness; with a proper manufacturing process, there is no need to worry about color leaching or irritations to the skin. There are so many ways to dye alpaca fiber. Check out our Mary Maxim Alpaca Natural Tweed. The natural alpaca colors really stand out in the tweed flex. All Mary Maxim Alpaca Yarn colors in the Woodlands line and the Natural Alpaca line lend themselves excellently to the dying process and maintain the luxury and natural fiber qualities of Alpaca Yarns.
Farming Alpacas for Yarn, Companionship, and for The Fun of it!
Alpacas, also known as Vicugna pacos, have suddenly become more common in farming communities. Alpacas were once exotic Peruvian mountain animals, but, now serve as therapy animals and companion animals. There are no known wild Alpacas as they were bred specifically for their fiber. There are two different breeds of Alpacas, the Huacaya and the Suri. The Huacaya Alpaca accounts for about 90% of the Alpaca population and has thicker fleece, whereas the Suri Alpaca has less fleece density. Alpacas are often confused with Llamas. Llamas are pack animals and are significantly larger than the Alpaca. The Llama doesn't have a luxurious fleece and is very much a pack animal. The Alpaca is not suited to be a working animal. Alpaca's are herd animals that can be very protective of the other animals in the herd. Alpacas will cluck at or spit and kick those they feel threatened by.
Alpaca's are very trainable and social animals. Therapy Alpacas are often used to help reduce stress and make wonderful therapy animals. Check out this article on Therapy Alpaca's in Germany. Alpaca's work very well with clicker training and respond to positive reinforcements like treats. Alpaca's are heard animals and naturally shy away from strangers so if you meet an inquisitive alpaca who is looking for some pets or a good treat, then know that their trainer has done a lot of good work to socialize their special animal. Here are some things Alpaca Trainers have experimented with: Agility, Litter Training, Carting, and Color Identification. They have also taught some Alpaca's basic commands that you might teach you favorite dog like to sit on command which is more difficult than it seems. Alpaca's naturally want to please their owners and will respond to bait or treats.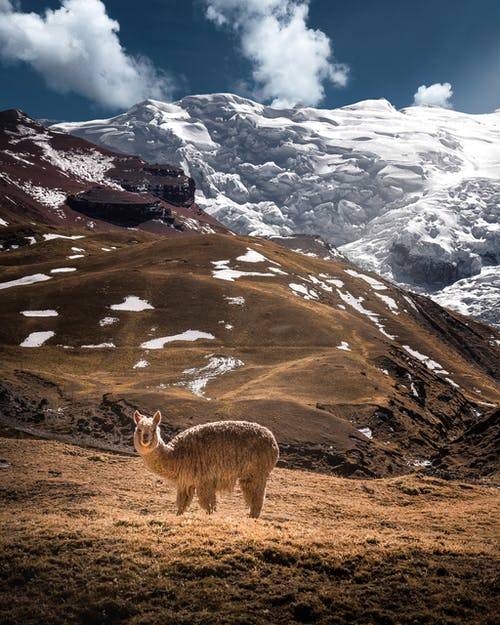 We sincerely hope you enjoyed learning about Alpaca's and their luxury fleece. Treat yourself to Mary Maxim's Alpaca Yarns. These yarn lines are so diverse they are wonderful options for so many projects especially for handiwork that touches skin. It's a great way to add a bit of affordable luxury to your wardrobe.