BULKY WEIGHT PREMIUM YARN!
Aspen might be the perfect bulky roving yarn! The first thing you'll notice when you pick up a ball to give it your first squish is how unexpectedly soft each ball is. Take this beautiful yarn in your creative hands and you will fall in love with the loft and the way that the yarn moves smoothly through your fingers. This yarn is a joy for both knit and crochet.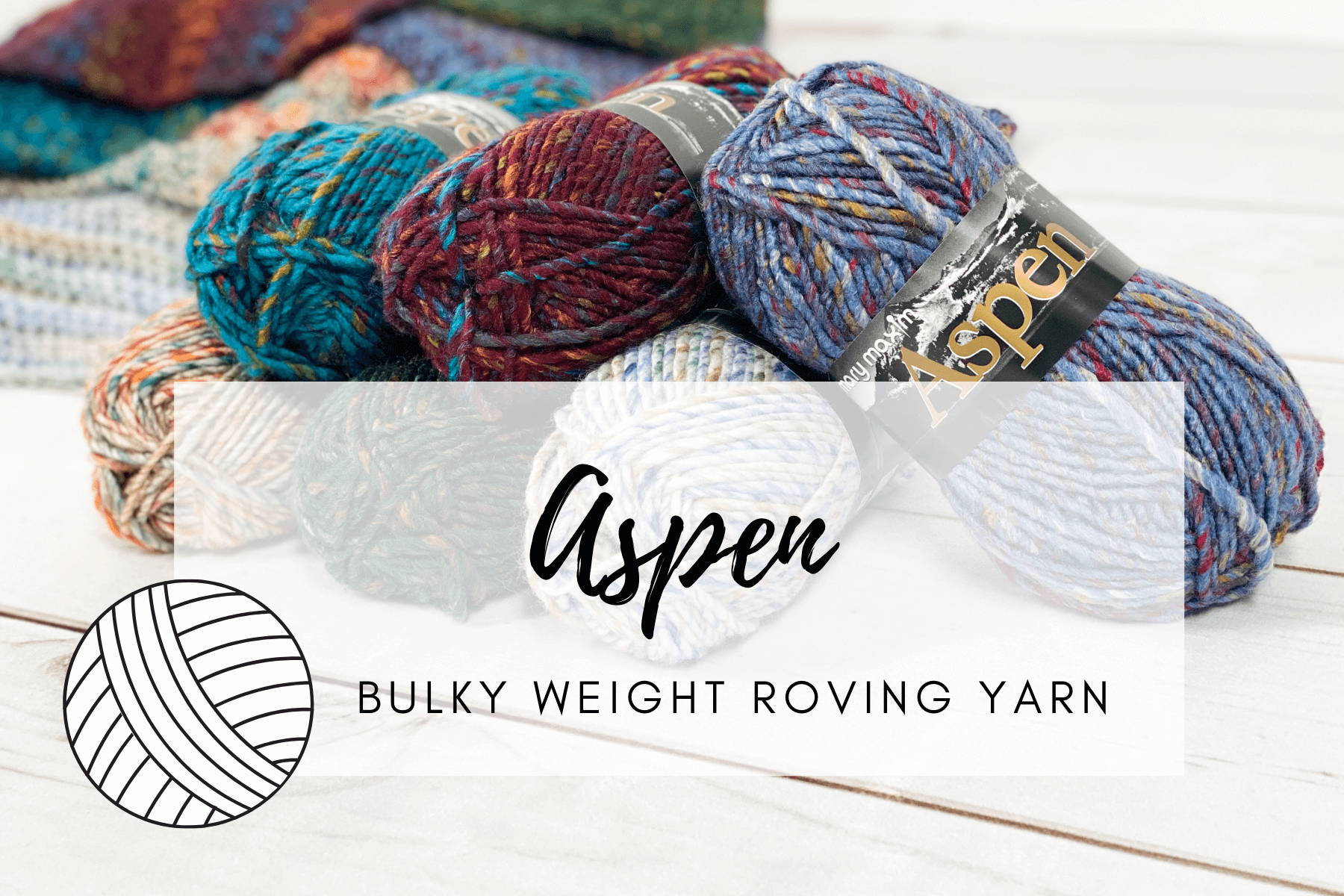 Many crafters may avoid roving yarns for thinking they have a tendency to shed or split when being worked; however this is where Aspen Yarn is exceptional! The multiple colored fibers are tightly wound creating a yarn which is incredibly sturdy. You'll find that this roving yarn proves to hold up to even the tightest knitter or crocheter and frogs easily while maintaining it's integrity.

Aspen has subtle and short color variegation and is available in the colors Skyline, Lodge, Hot Springs, Alpine, Meadow, and Fireside. Aspen yarn when used on certain projects may create a subtle self-striping color pattern with pops of color throughout your project. Make sure to check out our upcoming Basket Weave Cowl project in the colorway Meadow at the end of this post for an example of the unique colorways this yarn offers.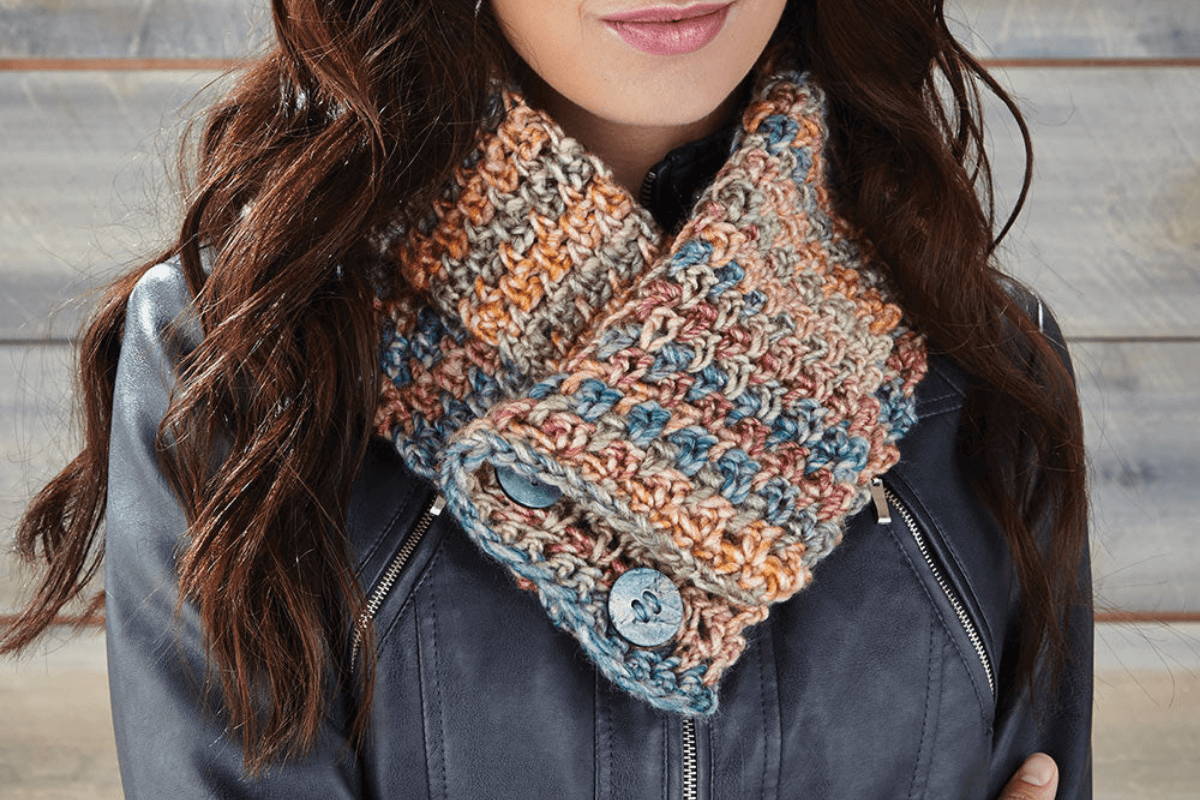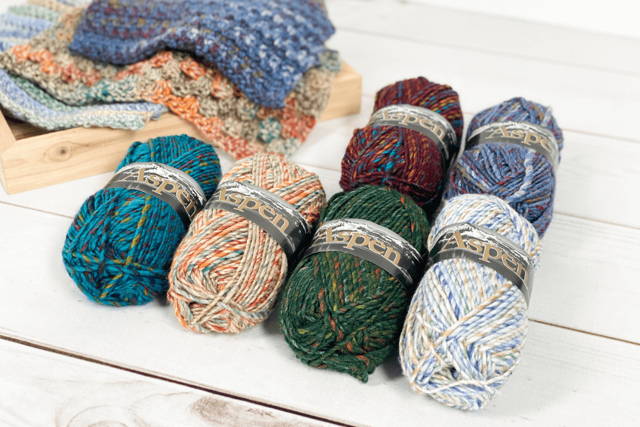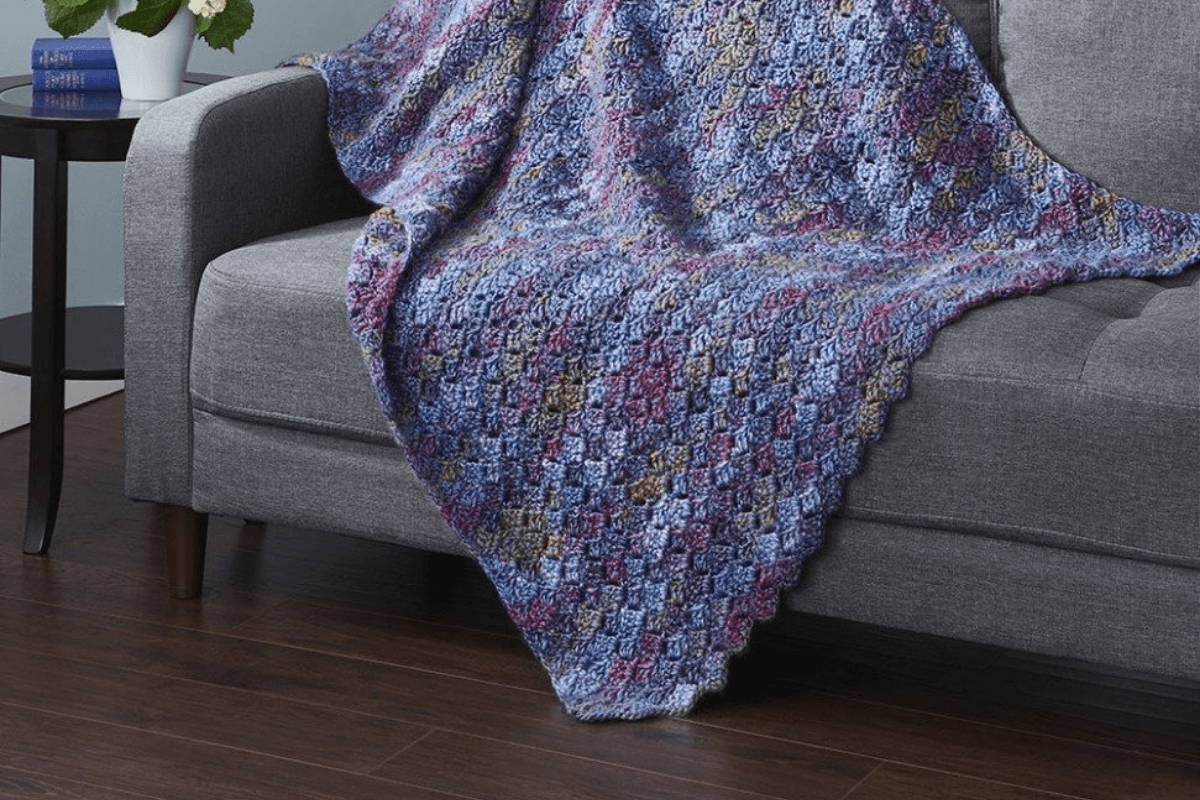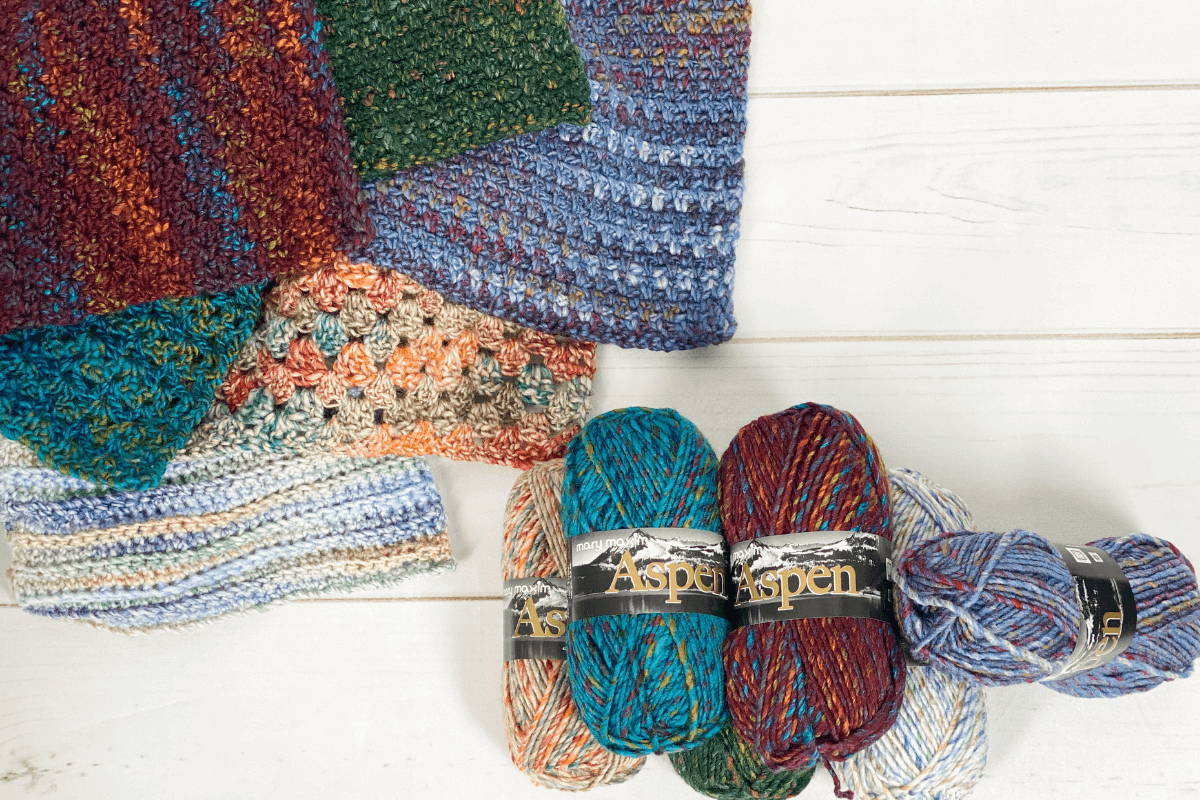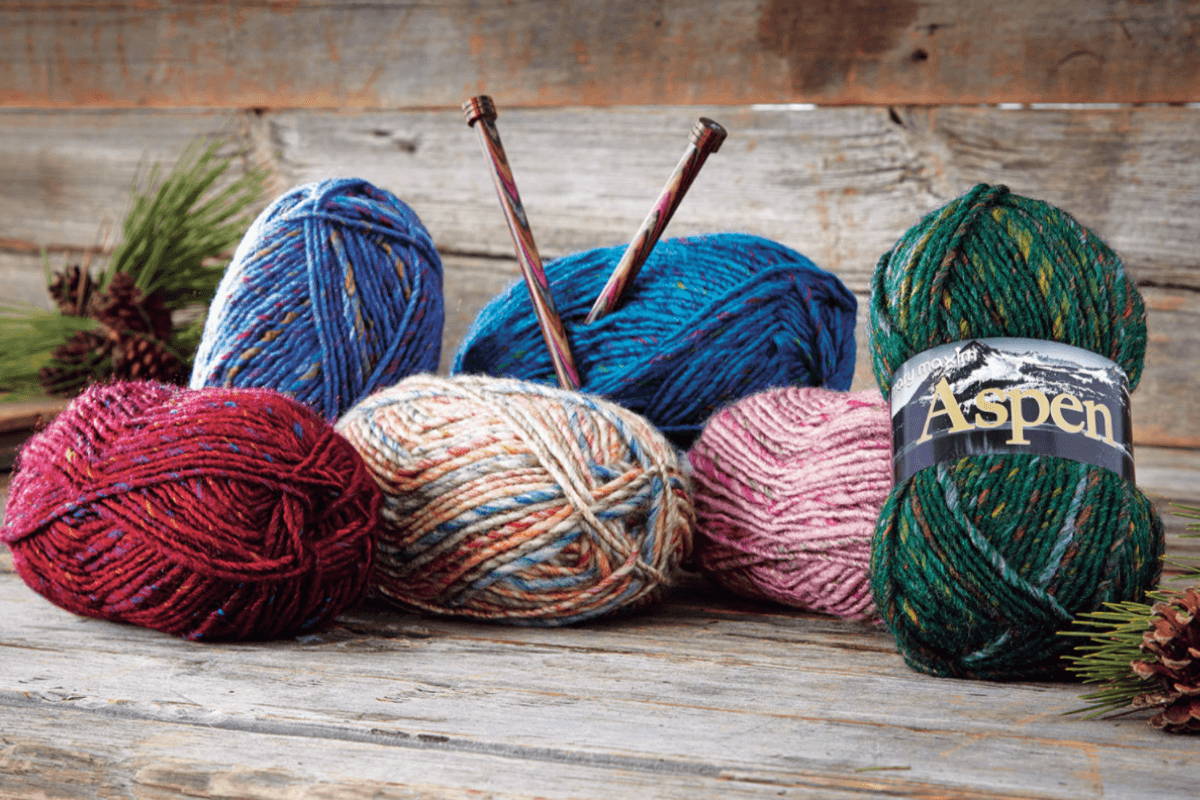 Knit KITS WITH Aspen YARN
Crochet KITS WITH Aspen YARN
We are stitching our next Free Knit Tutorial. Knit the Basketweave Cowl Kit with us.
Make sure to follow us on our Social Media Profiles and subscribe to this blog to stay up to date with all of our blog happenings. Take a look at our sale page to get the best discount yarn offers in Canada!
I've been collecting bags and purses for as long as I can remember. My closet is stuffed with them. I love unique shapes, colors and textures. Mostly, I love being able to create something myself. My idea for the shape of this bag came from scrolling fashion handbags on Pinterest and being awed by all the possibilities for shape. Once I saw this Aspen yarn in the Lodge colorway, I KNEW that it was meant to be a handbag.